And let's go on another pattern of the wonderful world of patchwork to make a fabulous quilt made by yourselves. One more of the news that I said I had several and brought it to you. This will be about the Log Cabin Echoes pattern. It is a pattern that looks like geometric figures, squares inside the other that gives a 3D image aspect, which by the way looks very beautiful and modern.
One more pattern option to make on your next weekend, so let's choose your work to be done. I really like the craftsmanship and the patchwork is very varied in the matter of pattern to do, because we can change the size or shapes thus making new pattern, each piece of cut and sewn fabric will change the final result of your work.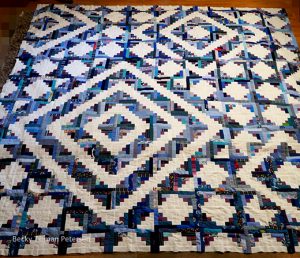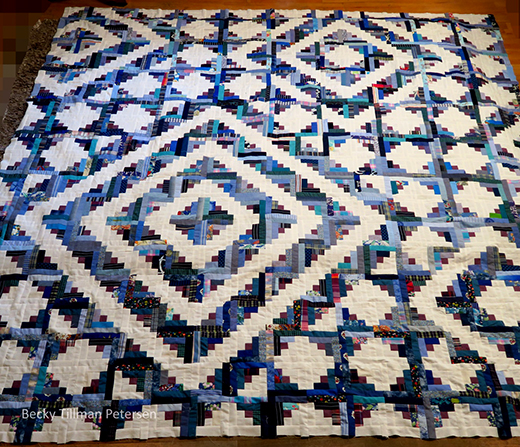 Then prepare your materials and work your hands. take the fabrics wash, pass and choose so that they combine with each other to give a nice result, choose the colors, tone on tone looks fabulous, and get the job done.
You can go mounting, sewing up to the size you want the quilt or rug, or ornament to put on the wall to decorate the environment. I hope you like it because it has an optimum result, have fun doing this pattern, you are capable. Good work and until the approach.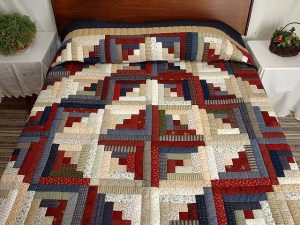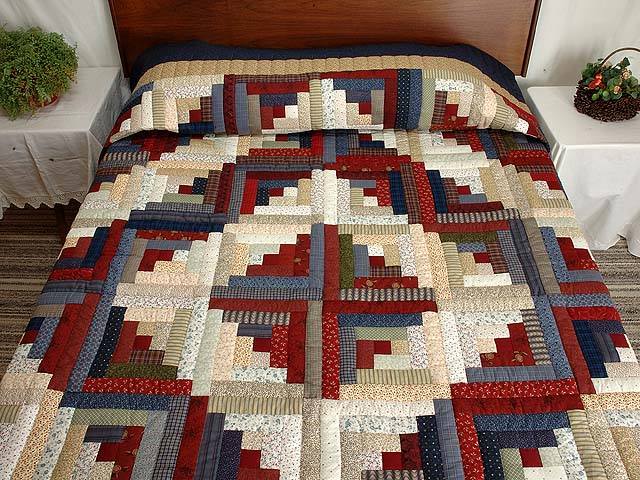 Pattern Free ▶ Log Cabin Echoes ◀