How To Make Your First Scraps Quilt
Making a patchwork quilt is a creative and rewarding process that can be done by anyone with basic sewing skills. Here are some basic steps to help you create your own patchwork quilt:
Choose fabrics: Start by choosing the fabrics you want to use for your quilt. You can buy new fabrics or use old fabrics you already own. Be sure to choose a variety of fabrics that complement and contrast each other.
Cut the fabrics: Cut the fabrics into equal sized squares or rectangles. You can use a ruler and fabric cutter to make sure the cuts are accurate.
Create the design: Now it's time to create the design for your quilt. You can make a simple design with squares or rectangles arranged in a pattern, or you can create a more complex design with different blocks.
Sew the Fabrics: Sew the fabrics together to create your block pieces. You can use a sewing machine or sew by hand. Be sure to sew the pieces together precisely to ensure the quilt lays flat and level.
Create the Blocks: After sewing the block pieces together, cut the block to a uniform size. Repeat this process to create as many blocks as needed for your quilt.
Assemble the quilt: Now it's time to assemble the quilt. Arrange the blocks in an order that creates the desired pattern and sew them together. Make sure the blocks are lined up correctly and sewn together accurately.
Add the quilt: Cut the quilt and backing fabric to size enough to cover the entire quilt. Place the quilt between the top of the quilt and the lining fabric and pin it together.
Quilt to Quilt: Now it's time to quilt to quilt. Use a sewing needle and thread to sew across the quilt and top fabric, creating a pattern that adds texture and dimension to your quilt.
Finish the border: Finally, add a border around the quilt to give it a clean, professional finish.
Always use your creativity when making your quilt, you can use a step-by-step video or just determine what the measurements will be and use the scraps in straight or horizontal seams, you will have an original quilt!
By following these steps, you can create a custom patchwork quilt that will be treasured for years to come. Have Fun!
See also this inspirations: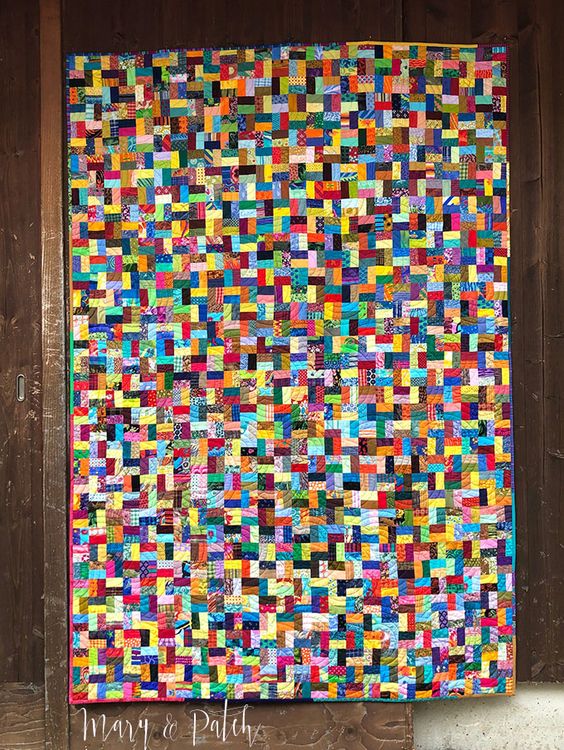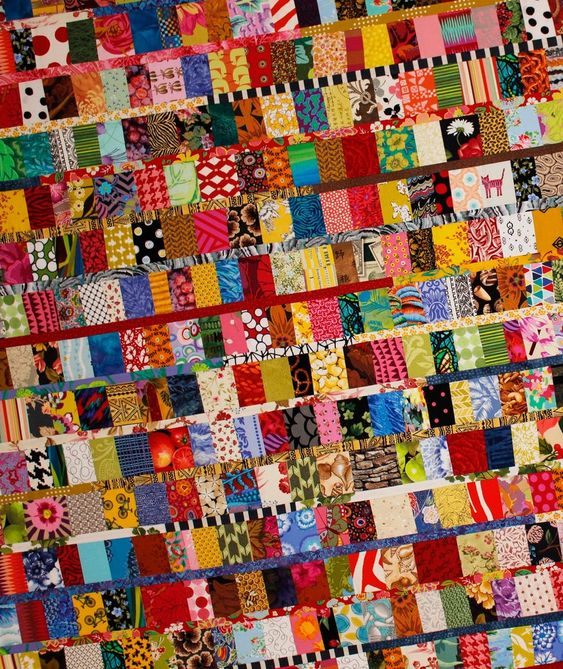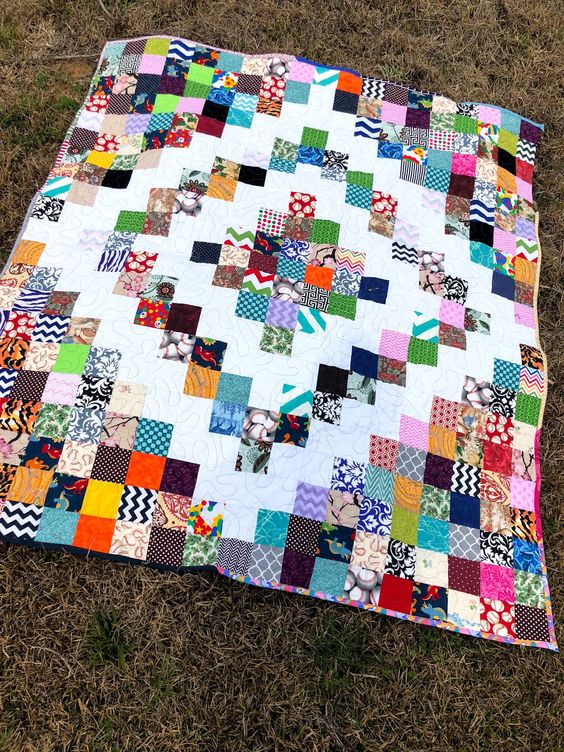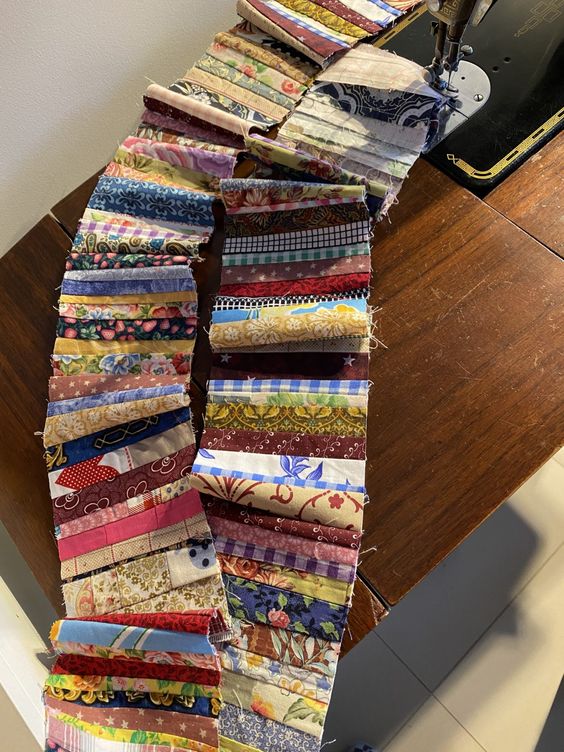 Watch a video with the step by step of a patchwork quilt!