Windrose Crochet Rug – Free Pattern
Ready to start a new week with lots of art? We hope you recharged all your energy over the weekend and are ready for a week full of lovely patterns, which you are sure to want to do. The patterns are very versatile that make great pieces for your home decor, to sell or to give as a gift to loved ones. Windrose Crochet Rug is that crochet rug that attracts all the attention of the environment, full of charm.
Rugs make all the difference in the decoration of the environment, they bring that warm feeling of snuggle. Thinking of you who love to keep your house well decorated, this crochet pattern is a great investment to make your decoration more beautiful and welcoming.
The great charm of the windrose crochet rug is to choose two colors that are very different. Light and dark tones, so that the design of the piece stands out. If you choose similar colors, the designs will not be very visible, losing this beautiful detail. When we are going to make rugs, it is very common to opt for thicker lines, types of string.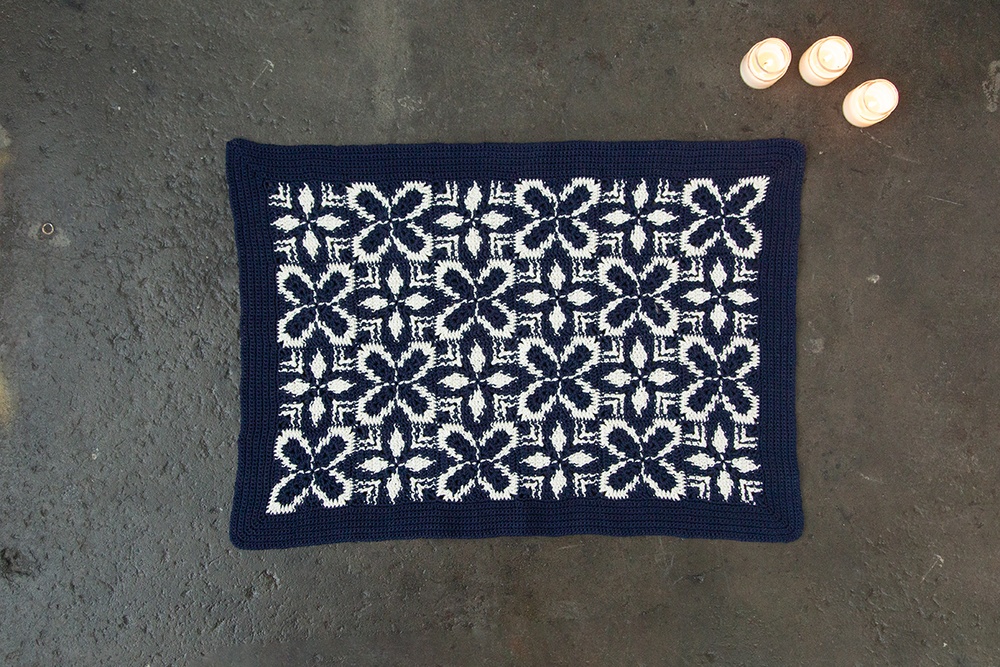 Image / Pattern / Tutorial: We Crochet
If you're not sure which yarn to choose, in craft stores we have many options and the attendants can help us at that time. It's common to get lost with so many options, but everything will be fine. The Windrose rug pattern is available at We Crochet with all the step by step, tips, thread suggestions and material list. The final size of the crochet rug is approximately 25 x 35″. As you read and understand the pattern, you will be able to change the size too, if you want.
You can make crochet rug kits, with the same pattern and different sizes. It looks great to decorate the kitchen, bathroom, outdoor areas. We hope you like it and enjoy making this pattern. It inspires you to keep crocheting and practice a little every day. Don't forget to tell us how it went, we will be very happy to read all the comments. Now, let's crochet!