The Up Early – Up North Hat, a piece to keep you warm in the winter, in addition, you can be in fashion with this beautiful cap that has been a trend for some years and looks very charming and gives a very beautiful result. Combines with various types of clothes, since for any occasion, which helps you a lot and can put together amazing looks. For those who sell it is great for sales at that time, after all most customers like it very much. Very simple to do, wonderful for those who are starting, although it is very important to pay close attention to the explanation.
The color is at the discretion of each person, since each has their preference and taste, keep this in mind, as it is something important. These types of accessories are always very important, since in different models and colors there is more variety. A hat is very much appreciated by young people, although the woman, regardless of age, likes it a lot.
And with the arrival of winter it is certain that it will be very charming and warm as well as very beautiful and charming as well. With that we must already prepare ourselves with these pieces that warm up and make us comfortable, however without failing to remain in fashion.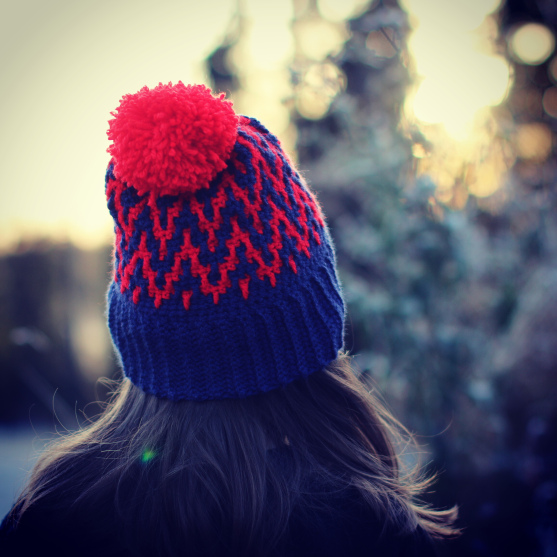 The Up Early – Up North Hat
Pattern/Images/Tutorial By: Martin Up North
Materials
Scheepjes Coulor Crafter (100% premium acrylic, 100g/300m) 2 colours
Yarn A: 1 ball Ooesterende (2005)
Yarn B: 1 ball Amsterdam (1010)
A 4,5 mm (US 7) hook
Opry Pompon maker 70mm
Measurements

Based on 72 rows: 35cm / 13.78in, stretchy, fits hatsize: 44cm to 50cm / 17.32in to 19.69in.
Based on 78 rows: 38cm / 14.96in, stretchy, fits hatsize: 50cm to 54cm / 19.69in to 21.26in.
Based on 84 rows: 41cm / 16.14in, stretchy, fits hatsize: 54cm to 60cm / 21.26in to 23.62in.
Based on 90 rows: 44cm / 17.32in, stretchy fits hatsize: 60cm to 66 cm / 23.62in to 24.98in.
Height without pompon: 20cm / 7,87in.
Height without pompon with two extra rounds: 21cm / 8,27in.
Abbreviations (U.S. / European crochet terms)
blo back loop only : insert hook under back loop only
ch(s) chain or chain stitches
ch-2 sp chain 2 space(s): number denotes number of chains in chain space
sc single crochet
sc2tog single crochet 2 together: (insert hook in st/sp, yoh, pull up loop) twice, yoh, draw through all
loops
ss slip stitch
dc double crochet
rep repeat …
Special Abbreviations
mosaicdc: double crochet in skipped stitch two rows below, in front of 2 ch2 spaces (front of work).
Mosaicdc goes always in same colour round except for round 5 as it is the first round with yarn B.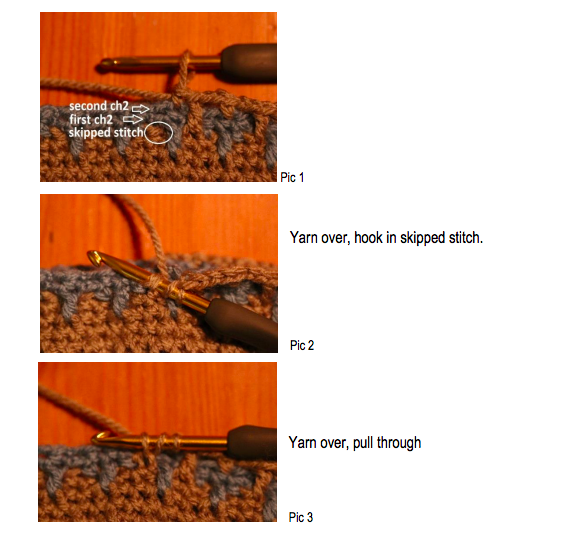 FULL POST WITH IMAGES ON THE AUTHOR'S WEBSITE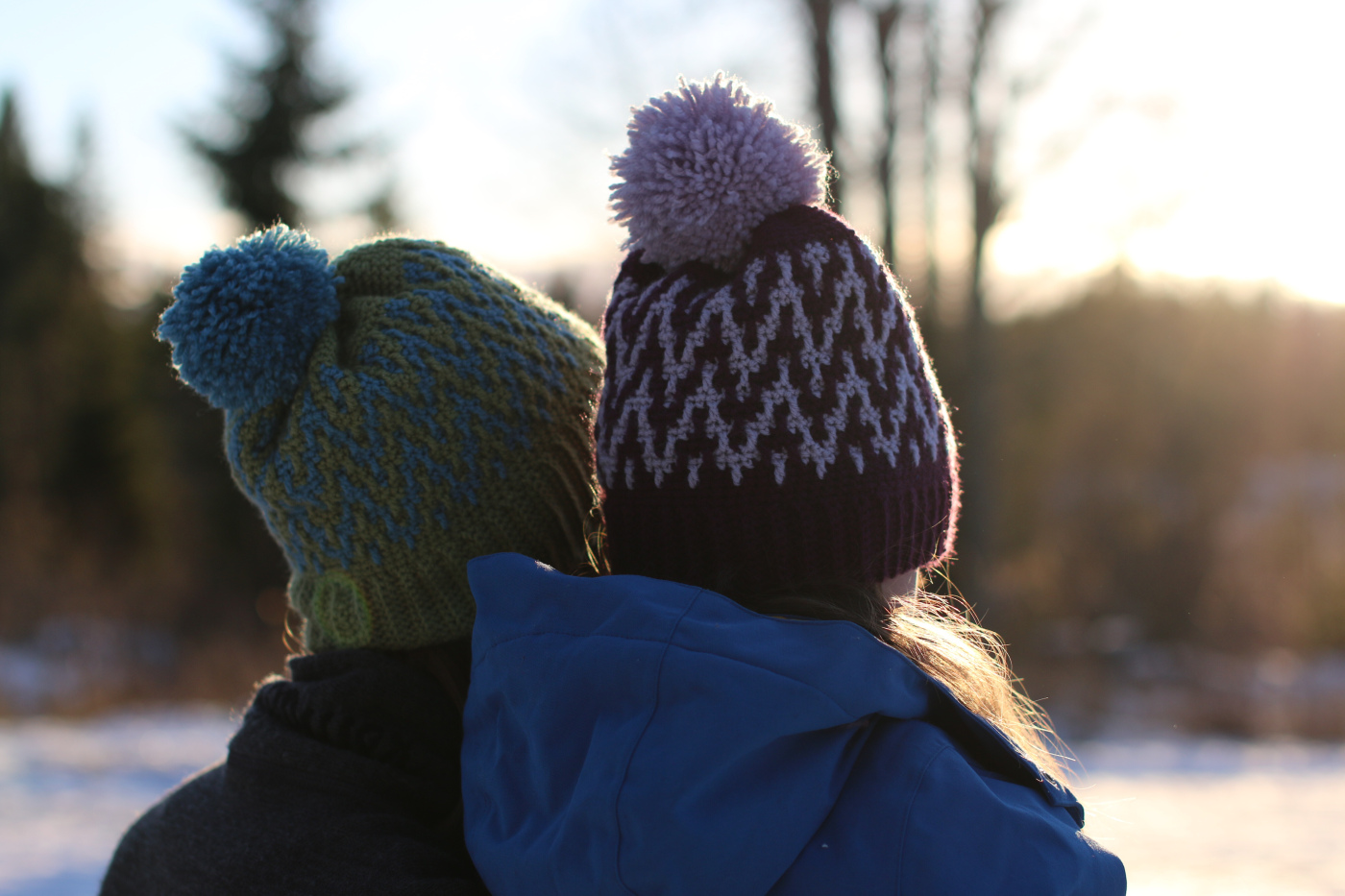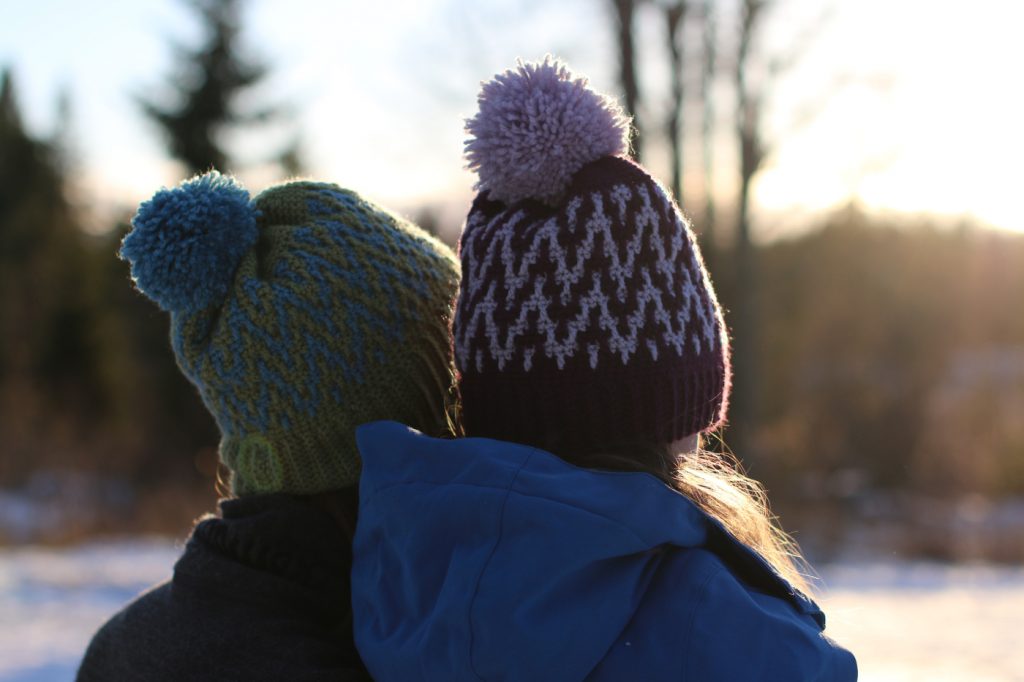 Our Crew Opinion About The Up Early – Up North Hat
The Up Early – Up North Hat, a wonderful cap that if used in your look I am sure that you will take root and that everyone will love you can be sure! I'm sure you will be amazed at the looks it will give you, especially this coming winter. With a beautiful stitch and wonderful colors that can be changed according to your will, which is great and helps a lot!
Do you want to make this beautiful The Up Early – Up North Hat to use today? So follow the tutorial we brought you here today and I'm sure you will be able to make this wonderful The Up Early – Up North Hat easily, everything will be amazing and very beautiful! This piece is simply wonderful and will serve you well, as well as warm you up!