For you to start the weekend with something new in your patchwork work, updating the site here for you, I bring a new pattern for your new projects, and put into practice everything we learn here and what is on your list. Challenge yourself and have fun in our craft world.
In this matter today we will learn a quilt / patchwork pattern, and increase our designs, a craftsman always has to update himself mainly when we need to update our designs and products in his store. This pattern is beautiful, colorful and very lively, and you can do it in many ways. Choose where to put this project, a tip is to make a pretty good matching your decor and put on the wall, this being very common as well as make a quilt with the patterns.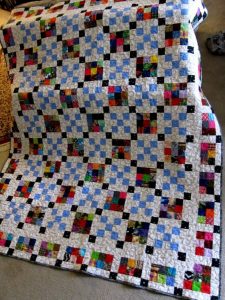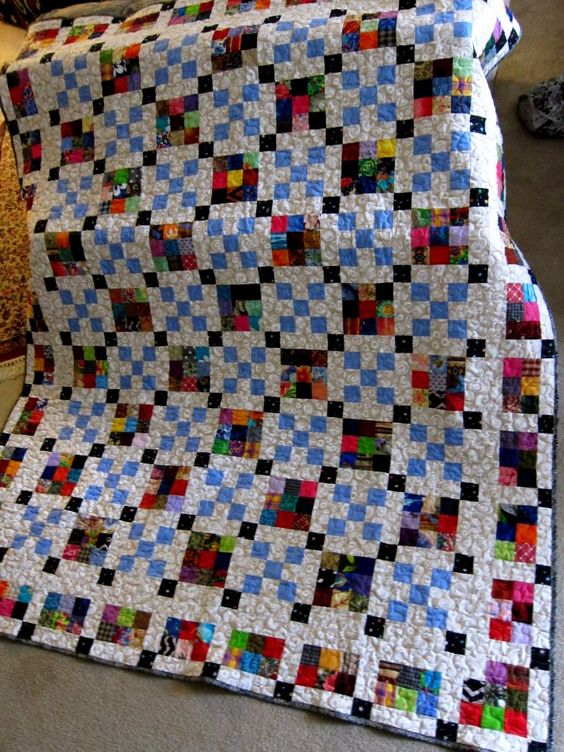 The patchwork is much used in decorations and bedspreads, and we must learn to specialize more and more in what we like and do with love. Enjoy every pattern I leave here for you. The pattern is called Scrap Nine Patch which is sporty and laid back and consists of several small squares that together give a beautiful result. The size of the quilt depends on how many squares we make and put together.
I hope you enjoy and enjoy every piece of information in the PDF pattern, step by step and graphic to better understand and help you. Good job
Pattern Free – Scrap Nine Patch by Cindy Carter