Fletcher Quilt – Free Pattern
Hi loves! Ready to spend another week with us, learning a lot of beautiful things? Our team put together some very complete patterns and we're going to have a really amazing week together. For starters, how about a quilt? The Fletcher Quilt is very cool, a different model that comes with very pretty prints and colors. Fletcher is a great introduction to using diagonal lines in your quilts. 
It is especially for beginners, which makes it an easy and relaxing pattern for more experienced quilters. That is, everyone can make this model to make their home even more beautiful and cozy. Quilts can occupy different places in our homes. Whether to leave it on the sofa, in an armchair, covering your bed. For this, we often need different sizes of quilt. 
Thinking of helping you in this sense too, in the pattern you will learn the adaptations to make five sizes. Crib Quilt, Napping Quilt, Twin Quilt, Queen Quilt. The measurements are there in the pattern and you can see what best fits the environment you are thinking about using it. As for materials, when choosing fabric, don't use stretchy fabrics. Choose soft, comfortable to touch and quality fabrics.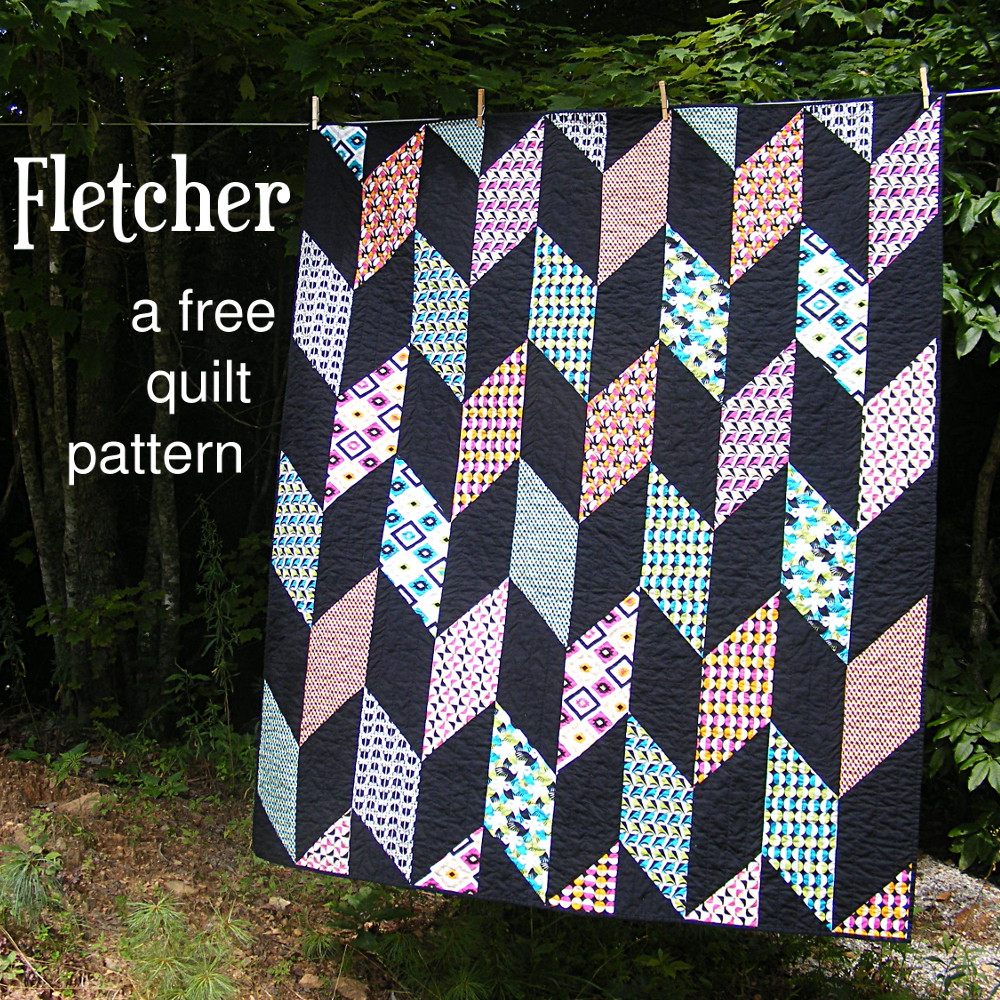 Image / Pattern / Tutorial: Shiny Happy World
It doesn't have to be the most expensive in the store, but it has to be a resistant fabric that lasts a few washes and keeps its color and softness to the touch. The quilt artist recommends using the 1/4″ foot for all sewing. It will make your piecing much more accurate and eliminate potential headaches in all the quilts you make. The choice of colors and prints is totally free for you to make your combinations.
Do you feel very lost and insecure in this part, afraid that the fabrics won't match? In the pattern you also find some tips and new combinations. Access Shiny Happy World to see the fletcher quilt complete pattern and all the cutting and sewing instructions. Once you understand the step by step, just separate the materials and start the fun part, quilting!