Crochet Baby Blanket – Boho Granny Square Pattern
Crochet pieces are wonderful and when made for babies, they are more charming and charming, like this Boho Baby Granny Square Blanket. It's a simple pattern, for beginners. Grace and charm are present in the details. The colorful lines and tassels hanging from the edges bring personality to the blanket. You can do it with the same coloring. A light tone for the blanket base and colorful accents.
You can match the colors of the blanket with the colors of the baby's layette. Anyone who has a baby at home knows that both clothes and blankets must be washed frequently. So, choose good quality threads for crafts. This way, your piece will be more beautiful and conserved for longer. If you are already a practitioner of this art and have some thread left over, this is a great opportunity to use them. The details use little thread, it will be enough.
Have you ever thought about making beautiful crochet pieces to sell? It could be a great option! Craftsmanship is charming and very valuable. Doing everything with great care and dedication, it will surely be a success. Crochet is also a great hobby. It's practically therapy. But just like any activity, it deserves dedication. Take a few minutes every day to practice, little by little you will notice that the stitches become more uniform and the pieces more wonderful.
Crochet Blanket Materials and Stitches
Let's talk about the materials needed to start crocheting this beautiful blanket:
Yarn of your choice;
For the blanket, the crochet hook used was 4.0mm (G/6);
Scissors;
Stitch markers;
Yarn needle;
Sewing pins.
If you have any doubts about the choice of needle, the marks indicate the best option on the labels.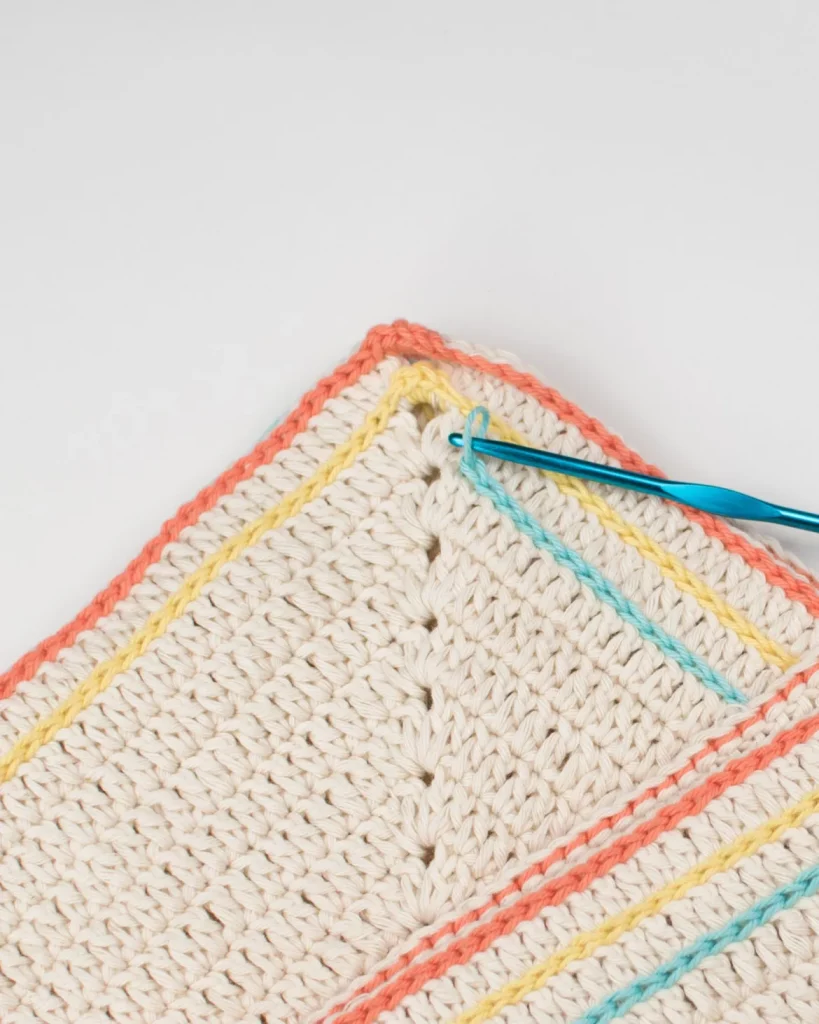 Stitches and Abbreviations:
St/Sts – stitch/stitches;
Ch – chain;
Ss – slip stitch;
Dc – double crochet;
The pattern is available for free from Croby Patterns. Doroteja's design comes with a step-by-step video as well. There will be no doubts about how to make this beauty, it will be a success!