Good afternoon guys, Welcome to our Ck Crafts website where we leave standards for you can learn more every day in this world of crafts.
I spent some time leaving no material here for you but now I'm back, and we'll learn more. I've always seen a photo tutorial for the cable crochet stitch, which proved to be very popular.
Today I'm going to share two simple kitchen fabric patterns with you. I always love when I see stitches so we can do with other patterns.
It's a simple point that we learn that we can do it quickly and have a beautiful result. The result is textured, but delicate with a lace job.
So choose your favorite color, your line and if it is for baby choose a soft line, and choose the piece that will be made, can be made covered, baby blanket, cushion cover etc., can use the imagination and make this point in what want.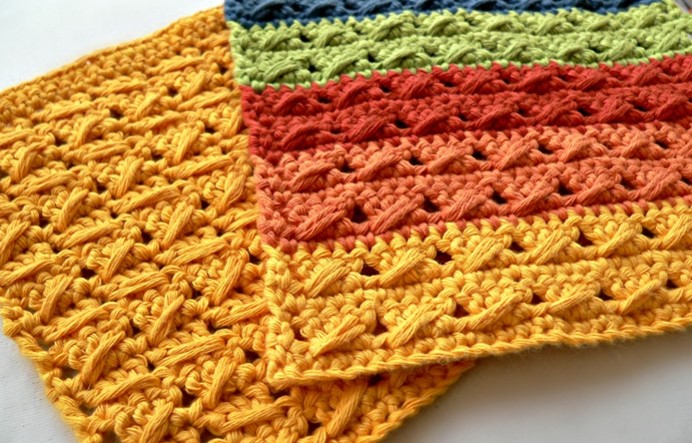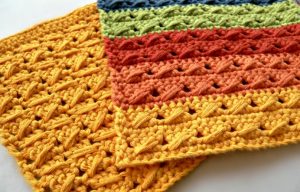 I leave here for you inpirating photos of ready-made jobs and color models. Below you have the graphic and the video tutorial, enjoy the maximum information and good work. I hope you enjoy this pattern and up to the next standard.