Hello friends and friends, how are your projects .. have you decided what to do this week? so I leave another pattern here for you for another choice, a crochet pattern for someone who loves to crochet.
This pattern is called Thomas Tiles Crochet is undoubtedly one of the options for those who are not fans of crochet squares. This airy blanket looks particularly good on any solid piece where the surface color can peek through the rich shade of your blanket.
The Caron Jumbo is an easy-care yarn with a varied range of shades, always ending with a wonderful blend of colors. This design makes an ideal gift for anyone who is all about the house.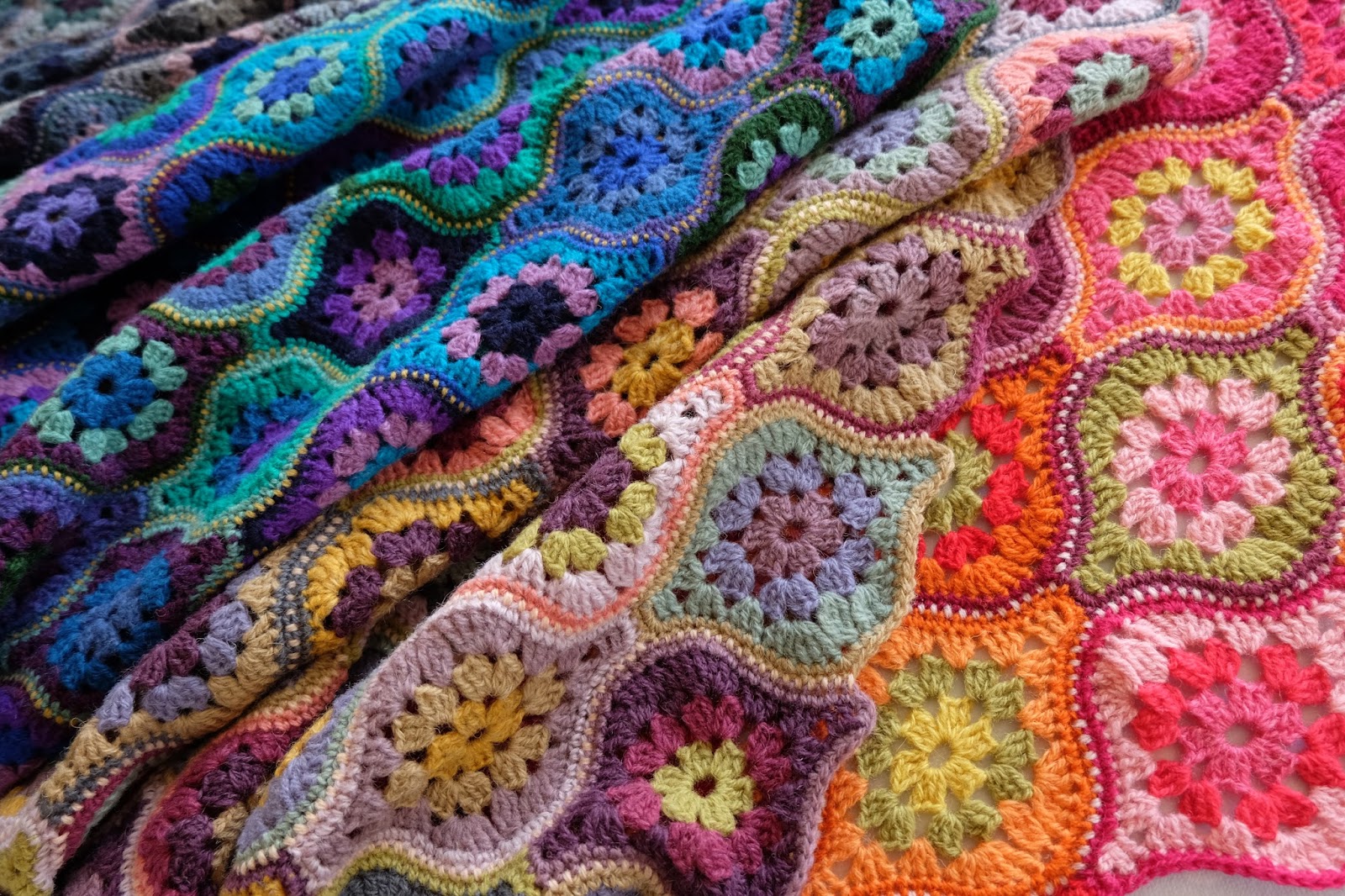 MATERIAL NOTES
What you need to make your new project is included in this text! It's time to sew and do not forget to share your progress!
It has a very lovely design that looks like drops with flowers inside, great as wall decor or bedspread. Great idea to decorate your bedroom or living room with this patterns Thomas tiles, a pattern that has details that need attention but nothing impossible to do.
You can make two colors as you can use various colors, making your design colorful and more cheerful, relaxed or you can choose two or three shades of a color to stay more modern and formal. Your imagination counts a lot when it comes to choosing the colors and the part you're going to make, whether it's a quilt or a scarf, anyway.
This pattern reminds me of peacock feathers, wonderful blue and green colors. Well, let's work then. Below I leave some photos and the link for you of the Thomas standard, I hope you like me and see you next time.
Important notes
1. Reading the pattern. This pattern contains written instructions and many images showing which sts overlapping points should be added (these points are marked by arrows). I strongly advise you to use both types of instructions. It will be easier to read and understand the written instructions after seeing the photos. This pattern is written for right-handed people.
2. Turning ch1 / ch2. This square is worked in rows, forwards and backwards. Ch1 / ch2 at the beginning of each row does not count as st. The 1st st is always done on the 1st st of the previous line.
3. Meter Overlapping points are used to crochet this square, which is why it is very important to have your meter under control: they should not be too loose or too tight, as this will lead to a deformation of the shape. The right tensioned overlap points must be made at the time of the work round. And the width of your square should remain the same after each line.
Follow Pattern Free ☞ Thomas Tiles Crochet  ✔