Slouchy Crochet Leg Warmers – Free Pattern
You know that indispensable item for you to snuggle up and stay warm in winter? The Slouchy Crochet Leg Warmers are just that. They are comfortable and complement the looks. They are usually used on cold days, but if you want to make them with a lighter line, you can complement looks on hot days as well.
The crochet leg warmers have been present in looks for a long time. In the past, they were used only by ballerinas. Today it is a fashion accessory and you can give it several uses, both simple and irreverent and daring. In addition to making your feet warmer when made of wool, it is a very cool accessory to match with a scarf or to make your leggings stand out.
In pieces like these, you can express all your personality in the choice of yarn, colors and combinations. You can make the entire piece in one color, colorful, use over or under clothes, shoes. It is a very versatile piece that you can use to highlight your look. I always like to make pieces like this to gift my best friends. They are useful gifts that will keep them cozy on cold days, and they will always remember you when they use them.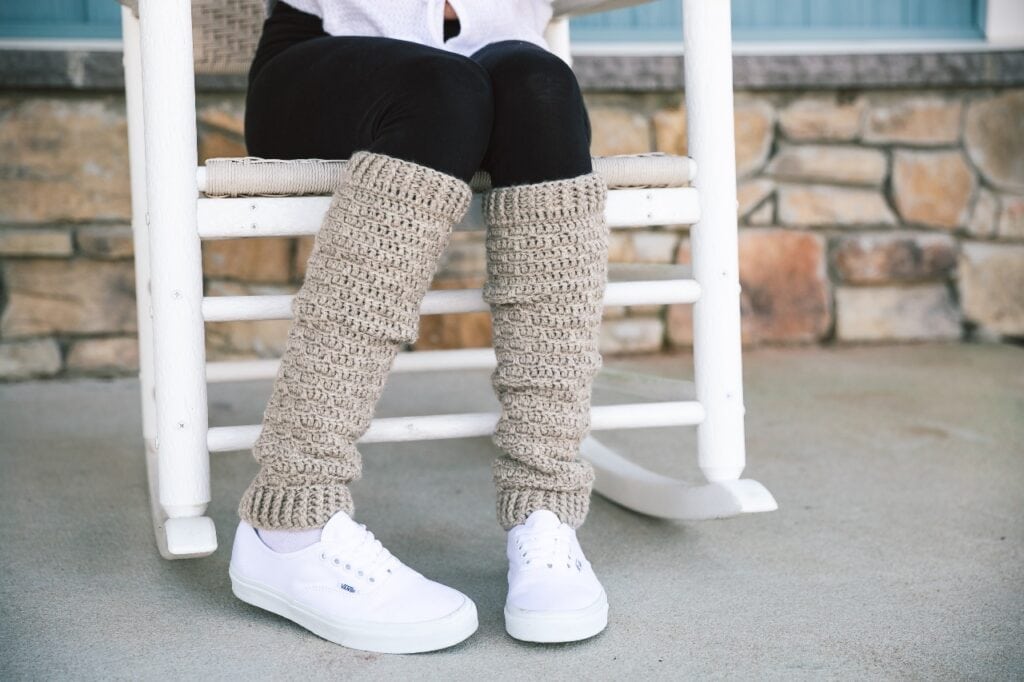 Image / Pattern / Tutorial: Sigoni Macaroni
Leg Warmer Pattern
If you need to change the measurements of the pattern, adaptations are easy to make. To make them shorter, stop around round 10 (or whenever you prefer) and that will turn them into your very own pair of boot cuffs. To make them longer, continue adding rows of the main pattern. I think they would look great even slouchier than the intended design.
The pattern is not difficult. You can find all the tips, used abbreviations, yarn suggestions and video tutorial on Sigoni Macaroni. We love to bring all these patterns that are cozy, convey that affection and make a difference in our day. Tell us what you think and we'll be very happy!