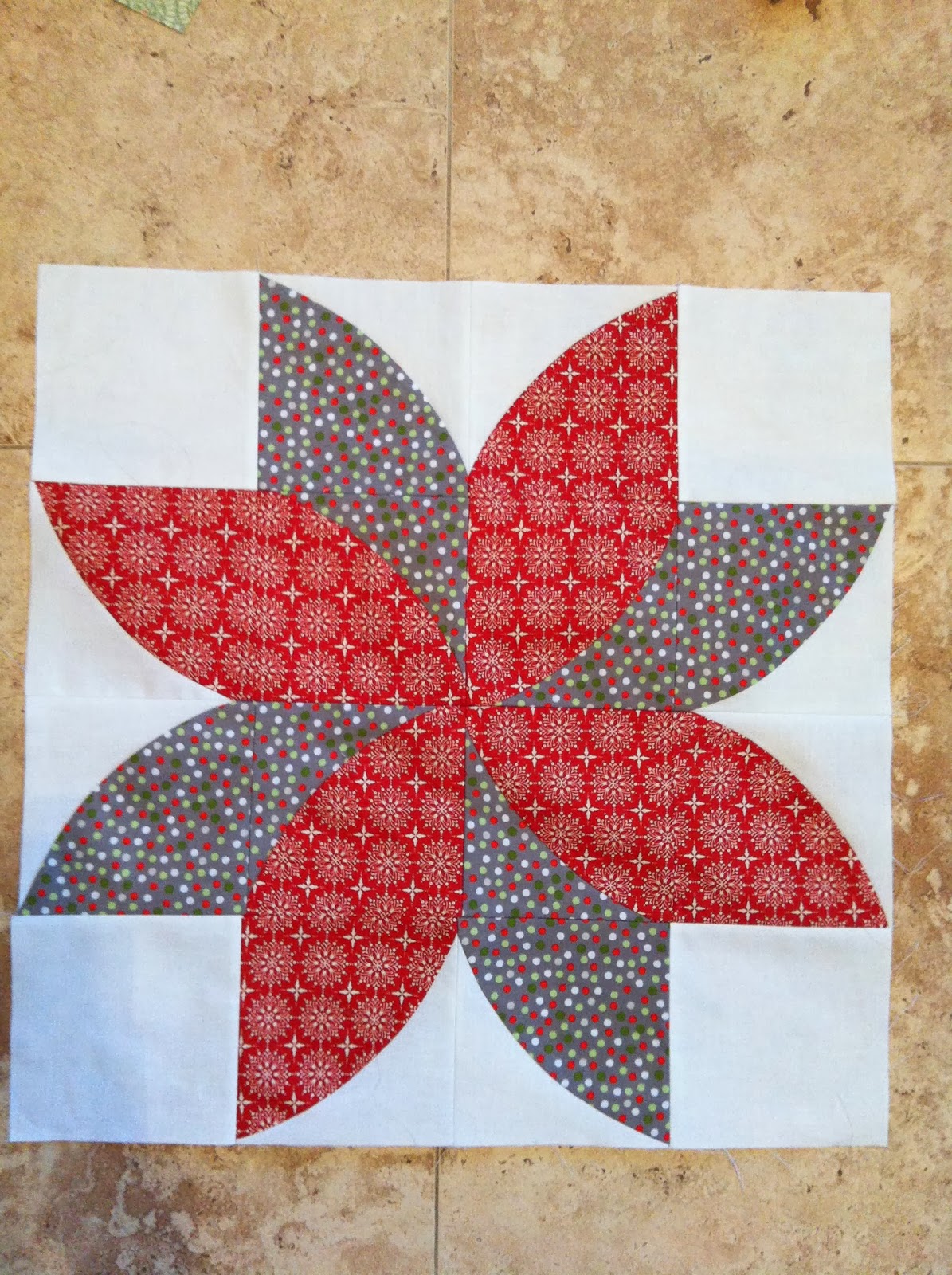 They really look different and I really like the way the petal swirls get organized in this block! I wanted to make my poinsettia to match my kitchen. Helen is making her into more traditional holiday colors. They really take on a different look and I love the rotating petals created with this block! So if you are in need of a fun little holiday treat for yourself or need to make a last minute gift for someone, this is a perfect quilt design for you! Fun, fast and the best of everything …. super easy !!
I should have posted it then, but my slowly aged computer decided to become impractical around that time and it took a quick rebuild and a slow reinstallation to get me back on track again. Anyway enough about computer problems and back to Poinsettia and how I started with fun pattern. The standard is for a single block quilt as it comes with instructions on how to make the block in sizes ranging from 6 "to 51" square, it can be used for anything from a mug rug to quilt or quilt drink.
So, if you're in need of some fun for your weekend, let's do this project, let's face it, is not it. Good for a new or new decor for your store, or sometimes need to make a last minute gift for someone, this is a perfect design! Beautiful, fast and the best … very easy !!
I leave you photo of this pattern to see color models and soon after the free tutorial in pdf how to make this simple block "Fun Poinsettia". I hope you like it and make beautiful projects.
Follow our Facebook page on Ck Crafts, and our Love Quilting group. We give weekly tips with free pattern. I see you there.
 PDF – Fun Poinsettia