Hanging Baskets on Dowel – Crochet Pattern
We always have a lot to organize and, with that in mind, we brought you Hanging Baskets on Dowel. A crochet pattern that, in addition to being a decoration item, is very useful for organization. Items like this can be used in several rooms. Bedroom, office and even in the bathroom you will find use for this piece. It is very easy to vary the colors of the baskets.
You don't have to make them all the same color. If you have leftover yarn from other projects, take the opportunity to make a basket of each color, reusing the yarn. Depending on the decor of the room, you can add pom poms, crochet flowers, rhinestones, whatever else matches. Items that are useful are always well accepted by everyone.
Make this piece a beautiful gift for a dear friend. We always have something that is out of place, if she has a heart hanging basket, problem solved. In the office you can separate each basket for a type of material, post it, pens, papers, notepads. Decorate and organize at the same time. The pattern is simple and doesn't need a lot of materials.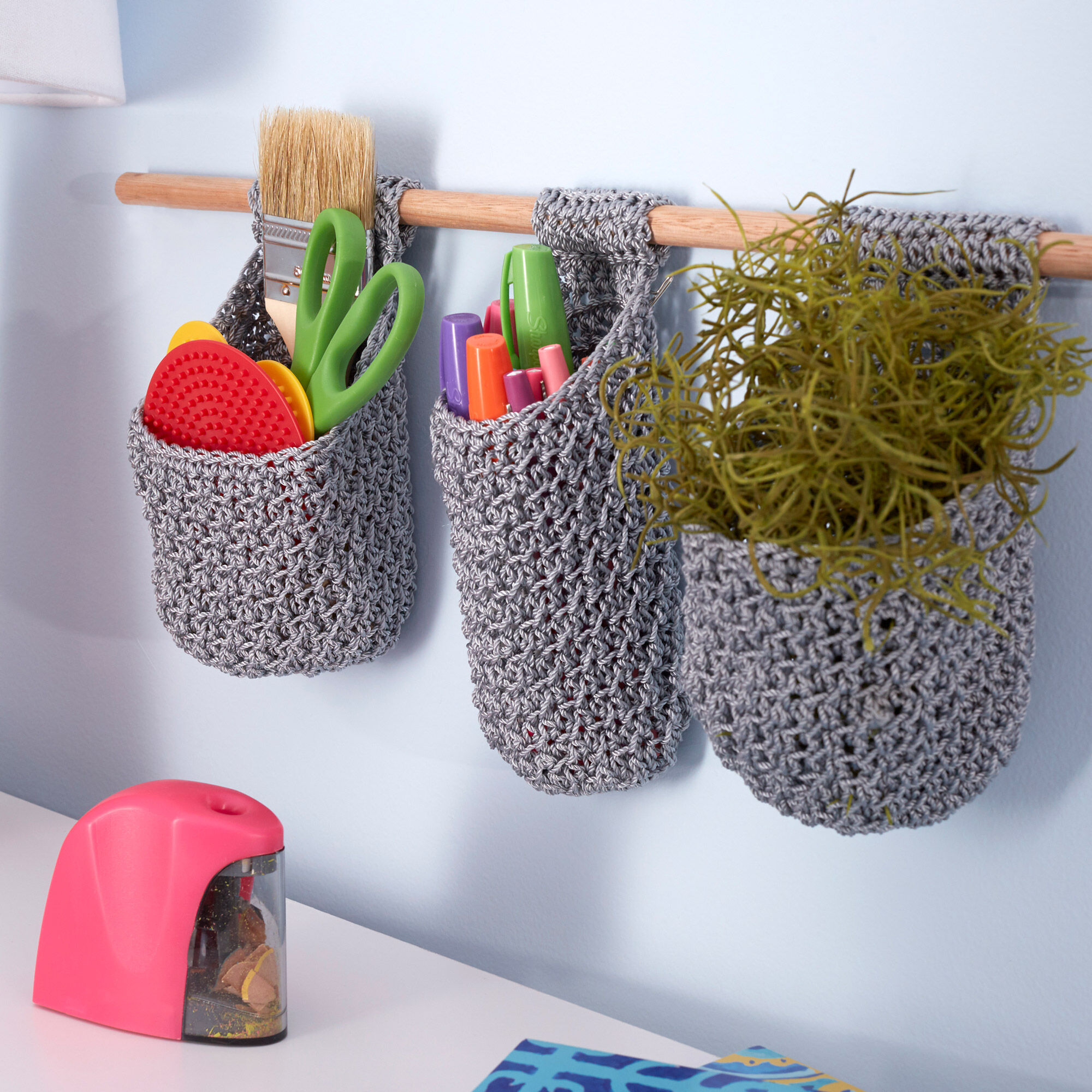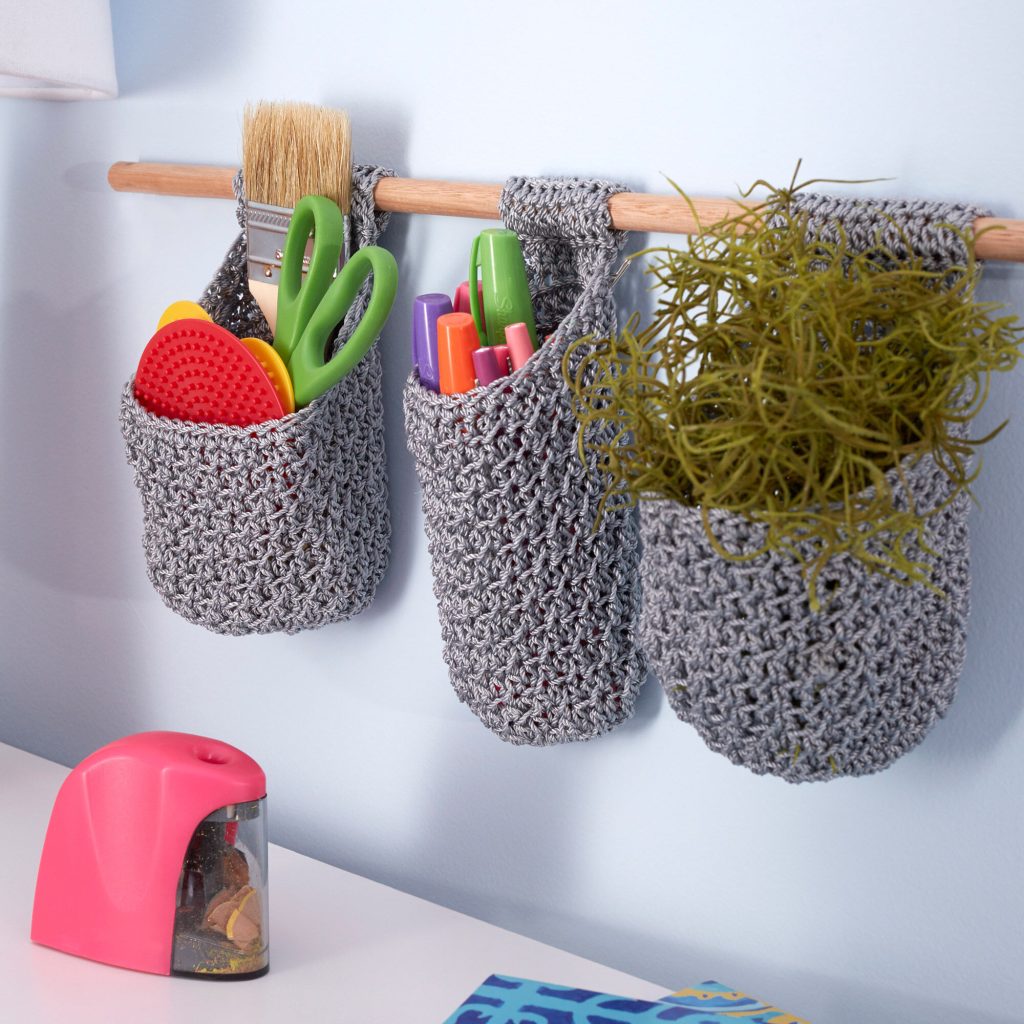 Image / Pattern / Tutorial: Yarnspiration
Crochet hook, stitch marker, yarn needle, ½" (13mm) thick dowel approximately 20" (51 cm) long or desired length. In the pattern you will have the step by step of two basket sizes. This is also according to what you need. If you choose to make all three the same size, it won't change the final piece, it will look just as beautiful.
The complete hanging baskets pattern is available from Yarnspiration. There are thread suggestions, important notes, abbreviations, materials and how to finish the piece. We hope you like this pattern as much as we do and make great use of this organizer.
We were happy to have you here, wanting to learn new patterns and craft techniques. We'll be back soon with more ideas, but for now, let's crochet!