Geo Filet Crochet Table Runner – Free Pattern
Hello my loves! It's been a while since we met here. We hope all of you are doing well and have continued to train and make beautiful crafts out there. We missed chatting with you and being able to share new patterns. But don't worry, this week we're back with lots of news. And for starters, let's learn Geo Filet Crochet Table Runner. You may have already noticed that with crochet, practice is the best and the only way to improve our stitch, evolve and be able to make different patterns.
If you are looking for a new crochet pattern that is not difficult and is an item to decorate your home, you have found it right here. It is an item that allows you to leave the environment cozy and charming for those who receive visitors and for the residents of the residences. The dining table has always been a key point of dining room decor and, consequently, of the entire home.
At meal times we always gather the family and have a good time around the table. Nothing better than decorating the environment with items made by ourselves, showing all the affection we feel for our family. You can take the opportunity to match the colors with the dishes, cutlery and bowls. The colors vary depending on the style of your decor. You may prefer a very colorful table runner that follows a more lively and fun style.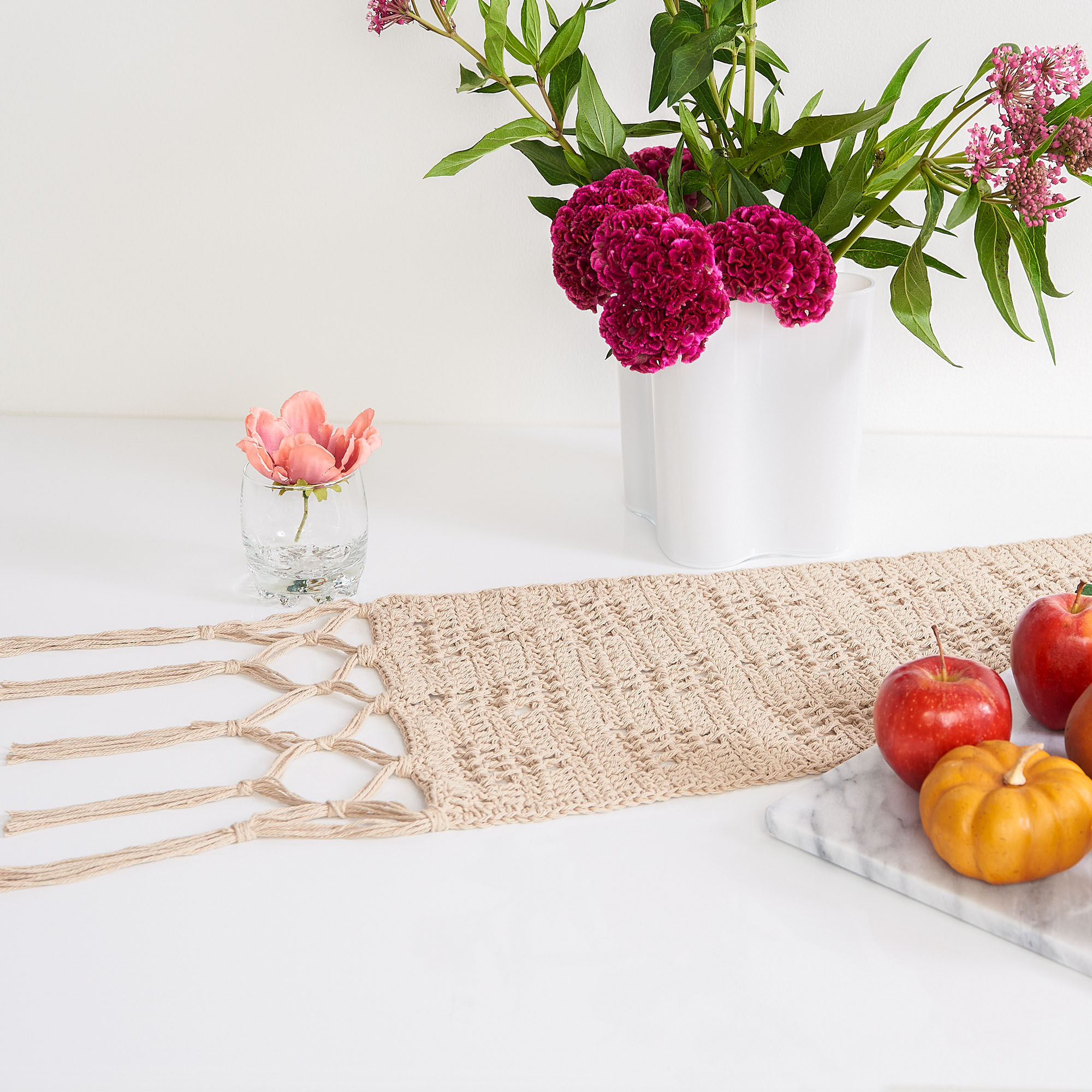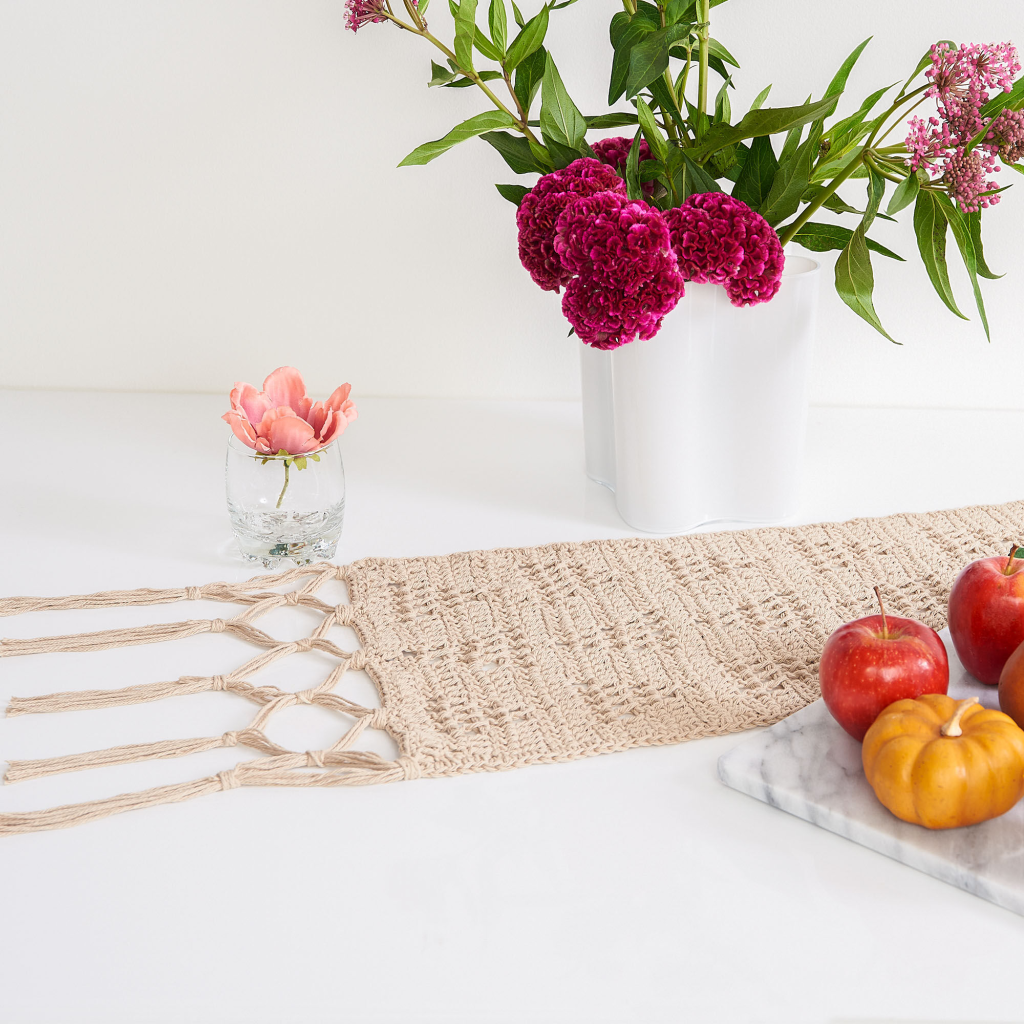 Image / Pattern / Tutorial: Yarnspirations
You can choose white following the rustic style that is a super trend, especially if it is on a wooden table. The crochet table runner can be in other environments besides the kitchen. On dressers in the double bedroom, making the environment even more romantic and delicate. It can also be in the living room or in the entrance hall on a sideboard or in the dining room, above a buffet. It will leave the atmosphere cozy and receptive.
The Geo Filet Crochet Table Runner pattern is available at Yarnspirations. There you have the step by step, yarn suggestions, measurements and all the abbreviations for you to understand all the stitches. Read the pattern a first time before starting to crochet, to understand all the steps and not have any doubts. It's a beautiful gift option for loved ones. You can also sell and earn that extra money at the end of the month. Tell us what you think here. We're back with more patterns for you, for now, let's crochet!