Crochet Square Flair Blanket – Free Pattern
Hi darlings! Eager to crochet some more? We were always very happy and grateful to be able to share such beautiful crafts with you. We hope you are inspired and able to follow along and choose the best pieces for you. Today's is classic, Crochet Square Flair Blanket. Crochet blanket is that piece that many people who start to crochet look for to learn. They usually use simpler stitches, even if it is a large piece that requires more time.
But we always like to remind you that you shouldn't charge yourself or speed up the process to finish in the same time as another artisan. Do it as you have time and take the opportunity to dedicate yourself to crochet. Put on some music that cheers you up and go ahead. Blankets are perfect to complement the decor of a room. The most common use and known to all is in bed, decorating or stretched along the entire length, leaving the environment more cozy and well-groomed.
But its use is not restricted to this room, you can use it in the living room, to decorate the sofa or an armchair. Arpoveite to choose colors that stand out and make the environment even more beautiful. This blanket measures approximately 144.5 cm square, excluding tassels. To increase or decrease the size is very easy, increase or decrease the number of rounds described in the pattern.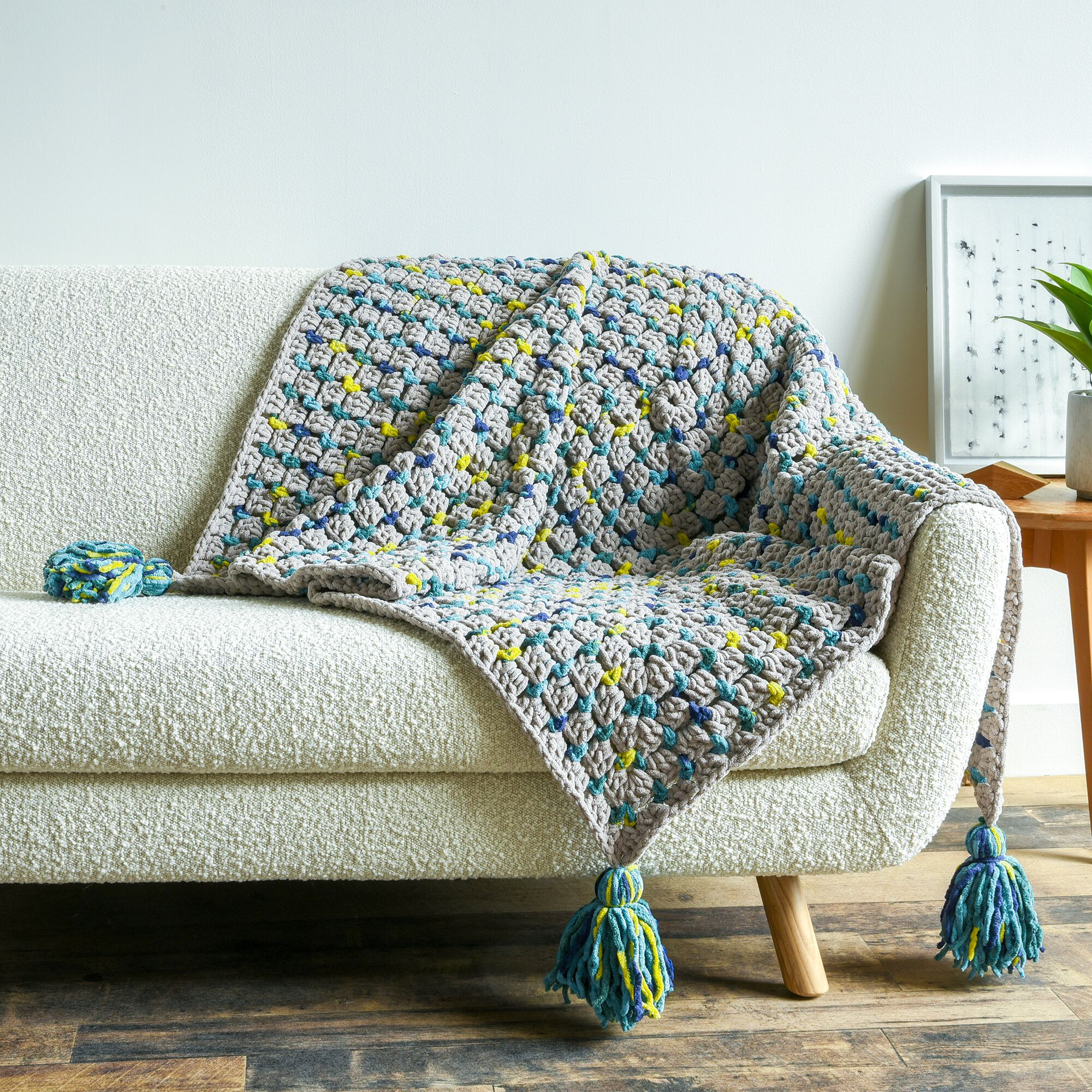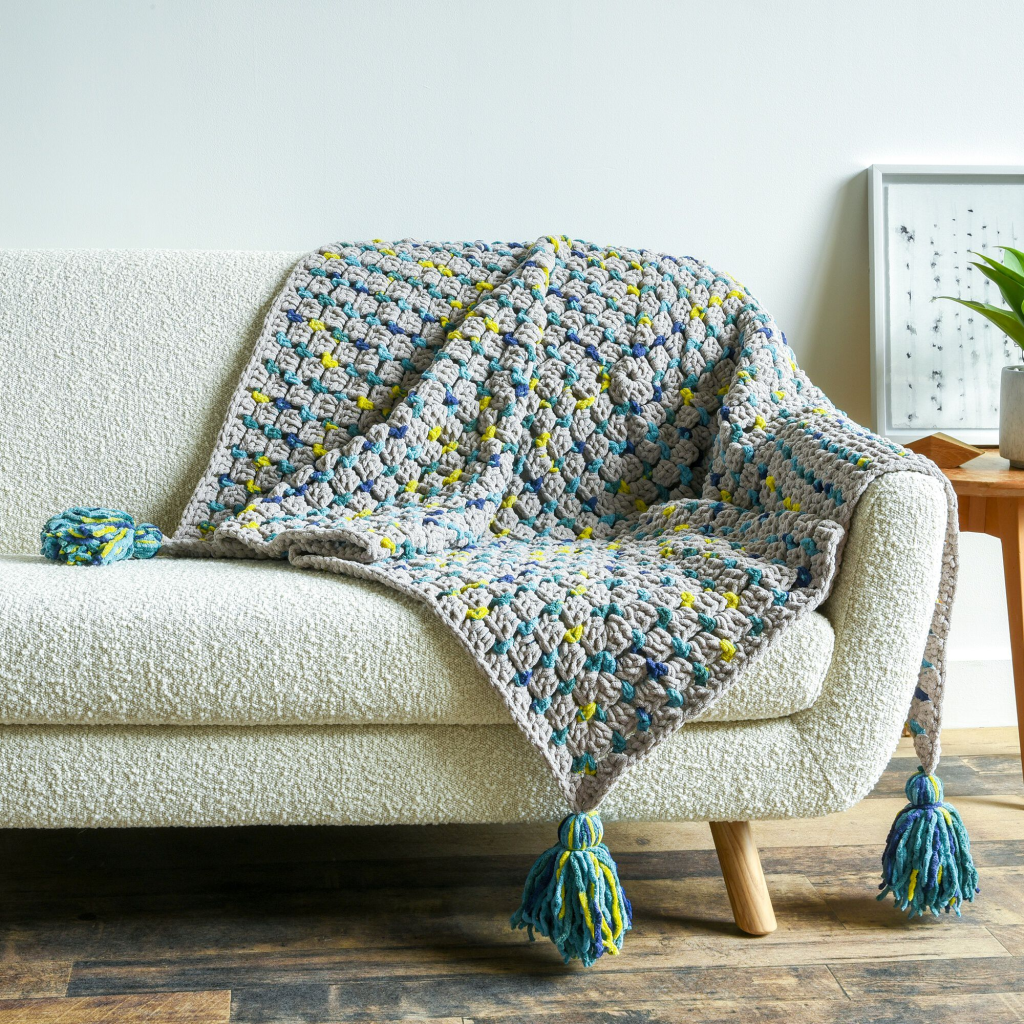 Image / Pattern / Tutorial: Yarnspirations
As for yarns, choose the ones you like the most, but don't forget that they must be of good quality. For warmer blankets, for colder days, choose yarns that are thicker like wool. If you want a thinner, more decorative blanket, there are very thin yarns that can be your choice. Keep in mind that the yarn yield varies according to the yarn thickness and stitch of each artisan. If you're not sure which one to choose, after all we have several options, in the pattern the designer leaves the yarn suggestion she used.
The square flair blanket crochet pattern is available at Yarnspirations. You will find all the steps, the abbreviations to understand how to make the stitches, in addition to the measurements and suggestions made by the designer. Did you like it? The design of this blanket is very beautiful and we are sure it will look great in your home. You can also make and gift a dear friend. Choose her favorite colors, you won't be wrong. Don't forget to let us know how it went in the comments. Crochet hooks in hands, time to crochet!