Crochet Lace Gown, which brings a romantic look that only crochet has with its well-crafted and very beautiful pieces, enabling several productions with elaborate pieces that arouse the desire of many women. This beautiful dress is a delicate and well-crafted piece that will result in a beautiful work that everyone will love. Handmade using crochet hooks, this job requires dedication and turns into a beautiful piece full of style and personality that will change your look.
A dress that is sure to be a great success in any type of party where it is used, drawing attention for its beauty and delicacy that has its beautiful patterns and colors. Crochet dresses are very versatile and can be used with many types of accessories, besides being in the focus of fashion and remaining a trend among women.
This is a beautiful model that can be used to compose the look for various types of events, wedding, birthday party, debutante party and much more, which makes this dress even more versatile. Thank you for visiting our website. We always try to bring you the best.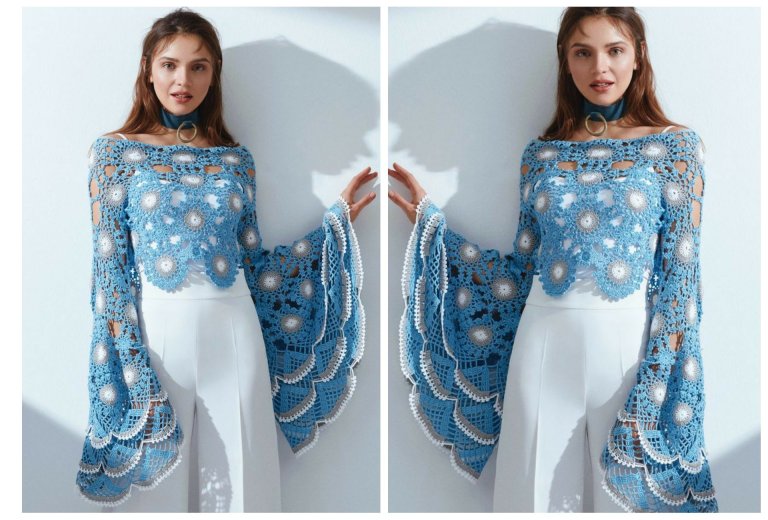 See Also:
➽ Crochet Flower Blanket
➽ Crochet Cushion With 3D Flower Decor
➽ Multicolored Crochet Bag
Crochet Lace Gown
Making the Front and Back
For the front and back make 13 motifs each and also make 2 large motifs for the shoulders and
join them as shown in the sketch.
The Sleeves
Prepare 28 large and 18 small motives in toal for two sleeves. Join them as Shown in the sketch .
Edging lace:
1- work the first 5 rows of the diagram no. 2 w/yarn no. 6796 around cuffs for 3times.
2- Work 1 row each w/ the yarn nos 130 and 208 and repeat again on each 5th row of the diagram no. 2
Collar
Work 1 row of single crochete w/ the yarn no 6796 and 1 row w/
the yarn no 130 aroud collar.
Making the Motif
Large Motif
Make and join 6 chains 2/ the yarn no. 208. Inside the nest formed, apply the large motif of the diagram no. 1 as 1 row w/ the yarn no 208
1 row w/ the yarn no 130 and the other rows w/the yarn no 6796.
Small Motif
Apply the diagram no 4 w/ the yarn no 6796 as 14 motifs in toatl for the backand front, and add them in the gaps between large motifs.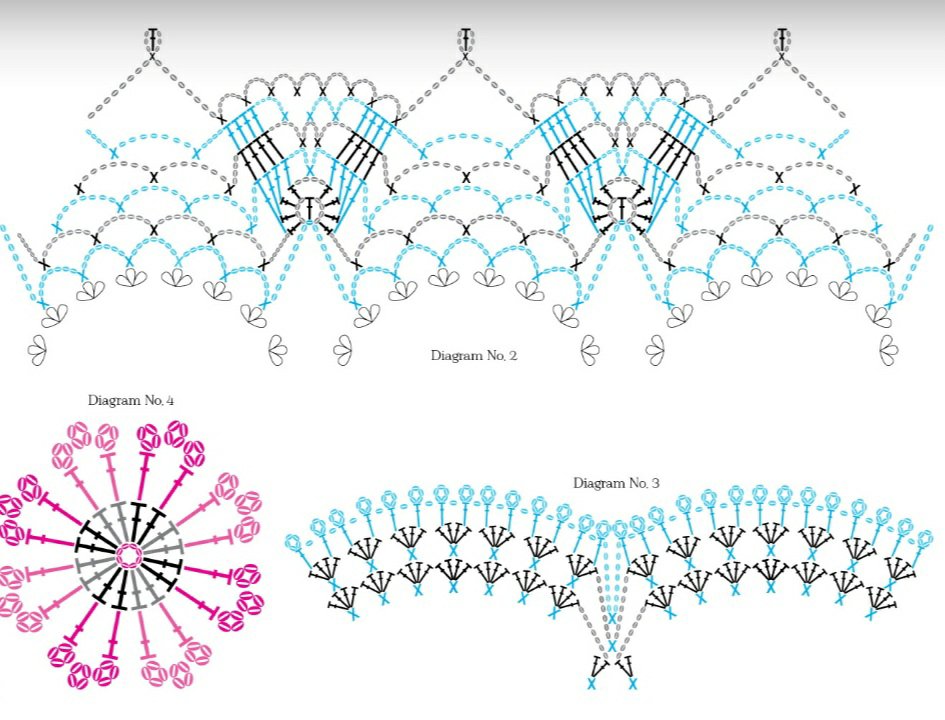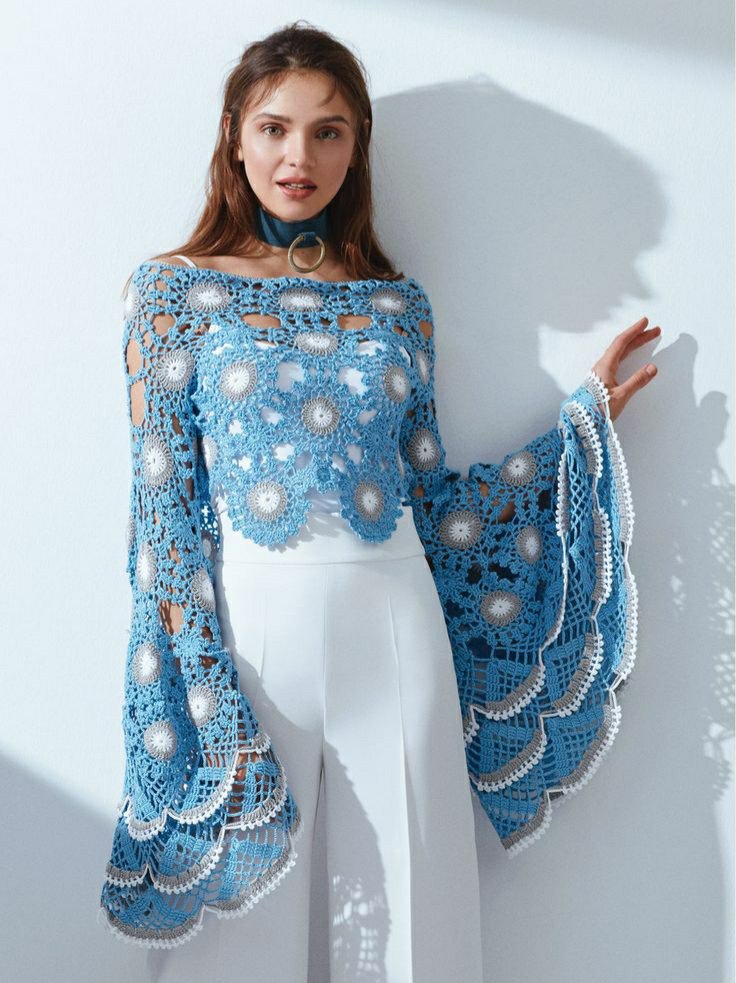 Our Team's Opinion About This Pattern
Crochet Lace Gown, this amazing dress is beautiful and very colorful, it has a completely nice look that I'm sure you'll love and will give you a new style!! A great piece that will definitely change your look on a way that will leave you amazed and will make your customers want one like it to use on their look, which will help you in sales!!
Want to make this amazing Crochet Lace Gown? So it's simple, set aside all your material and tools before starting your piece so that you already have everything close at hand, so it will be easy to carry out this project, follow the tutorial carefully, make your piece while following the tutorial and I I am sure that you will be able to make this beautiful project easily.