Brody Baby Bottoms – Free Pattern
Hey loves! How is your week going? Are you managing to take time to practice your crochet? In the rush of everyday life, we know it's hard to take time to relax, but it's very important. For those who have crocheting as a weekend hobby, how about separating Brody Baby Bottoms to train? This pattern is quite different. Although we have shared several models of baby clothes, I think this is the first time that pants appear here.
Crochet ideas for babies are quite varied, and this craft work allows you to create countless different pieces for the universe of babies, bringing a lot of delicacy through pieces of clothing and accessories. Crochet pants are super cute options that bring comfort, which is essential for baby looks. They are soft, malleable pieces that do not restrict the baby's movement.
To make it comfortable, it is very important to pay attention to the size of the piece. See the size that the pattern brings, measure on your baby's pieces and make the changes you think necessary. If it gets too big, I recommend you follow the same number of stitches as the pattern, don't make it smaller. It will be wider, better than taking the risk of shortening it and not leaving the baby comfortable in the clothes.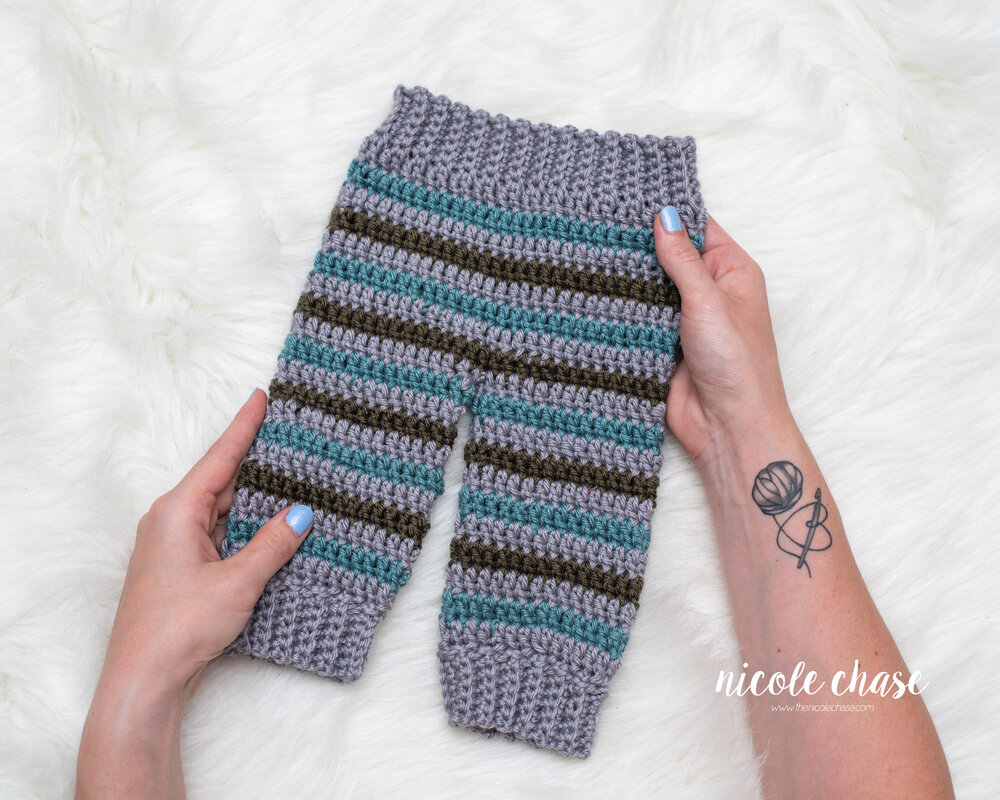 Image / Pattern / Tutorial: Nicole Chase
If it gets smaller, increase the number of stitches at the beginning, and follow the same instructions for the rest of the rounds, described in the pattern. Consider the diaper too. To keep the garment comfortable, you should choose a quality yarn. For babies, care such as anti-allergenic yarns, cotton yarns. Some yarns brands have specific lines, special for babies. If in doubt, always choose these, you can't go wrong.
As for the colors, you can make the pattern with the most varied colors. Some yarns, like the one used in this model, are already colored and have an exclusive design. The complete brody baby bottoms pattern is available from Nicole Chase. There you will find the step by step, the materials, abbreviations to understand the pattern. Read the pattern a first time before starting to crochet. You will see how small details like this make all the difference.