Stunning Doily Dream Catcher – Free Pattern
Hello loves! Excited to start another week, another month with lots of art and beautiful ideas? Whether to decorate your home, to sell, to give as a gift, here you will find many ideas that will inspire you. The Stunning Doily Dream Catcher is an amazing patter, made all in crochet, that will make your home even more charming. Crocheting is a very well-known technique and the diversity of pieces we can make is endless.
The dream catcher is a typical amulet of Native American culture. He would have the power to purify energies, separating good dreams from bad dreams. In addition, according to legend, it can also bring wisdom and luck to those who possess it. Currently, its meaning has been spread all over the world and the dream catcher is widely used in environments. To protect and to decorate.
And the coolest thing is that you can make your own. There are several ways to make a dream catcher, and nowadays it is common to find many stylized versions of this object. Tradition still suggests that the dream catcher be placed in a place that receives sunlight, as all negative dreams that get stuck in the threads of the web, when receiving the sun's rays, will disappear.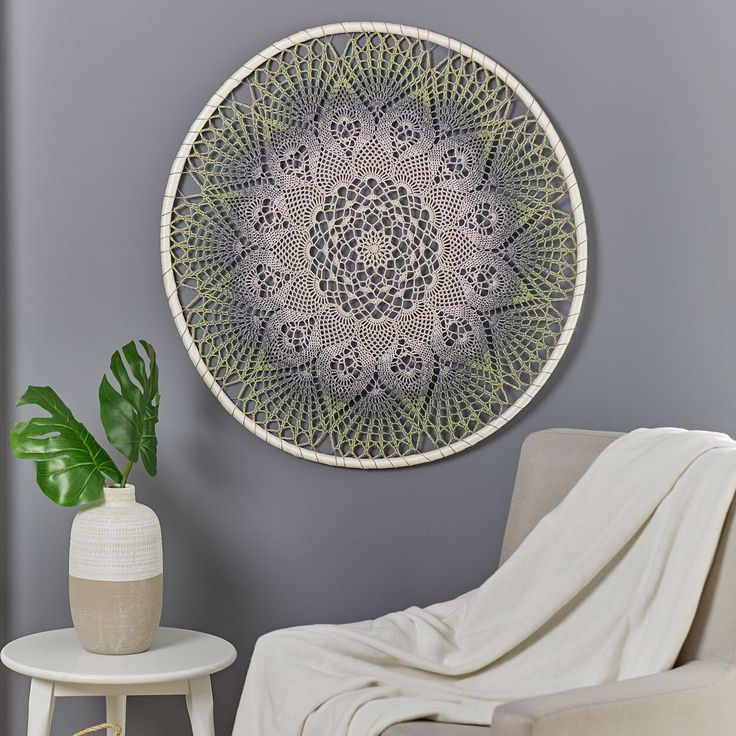 Image / Pattern / Tutorial: Yarnspirations
And good dreams, those that have important messages, have the ability to pass through the circle formed in the center of the web, purifying dreams and protecting us. It doesn't cost anything to count on extra protection in our daily lives, doesn't it? To do the Stunning Doily Dream Catcher you will join rounds from the center outwards. Follow the instructions carefully when joining rounds.
Many rounds have a join that serves for different purposes. You will find all the instructions in the pattern, available in Yarnspirations. This is not the easiest crochet pattern. Before starting to crochet, we always advise you to read the pattern a first time. If there's a stitch you've never made, take a piece of yarn and try as many times as you feel necessary. Only after that, start crocheting the dream catcher. Ready? Let's crochet!