Crochet Floor Pillow Lounger – Free Pattern
Hi my loves! Tired of crocheting? We are almost certain not. If you are, get some rest, crafts are not meant to be a painful activity. We always try to bring patterns of different pieces to diversify, stimulate your creativity and encourage you to continue crocheting. Let's learn Crochet Floor Pillow Lounge together? This pattern is very fun, beautiful and different from what we are used to.
The colorful crochet pillows are the most successful for their versatility. A well-crafted print can provide a unique look in a decorated environment. Using pillow is an easy, quick and cheap way to renew the decoration of environments. With different colors, sizes, formats and prints, crochet pillows are one of the favorites to enhance the decoration of environments spending little.
Crochet is a craft that doesn't need many materials. There are basically three items, yarns, crochet hook and scissors. Crochet hooks last a long time, you don't need to buy all the available numbers. See the indications in the yarns you choose or in the pattern and buy the ones you need. Gradually you will invest and increase the amount of materials. To make the pillows, you'll need stuffing too, but it's not hard to find.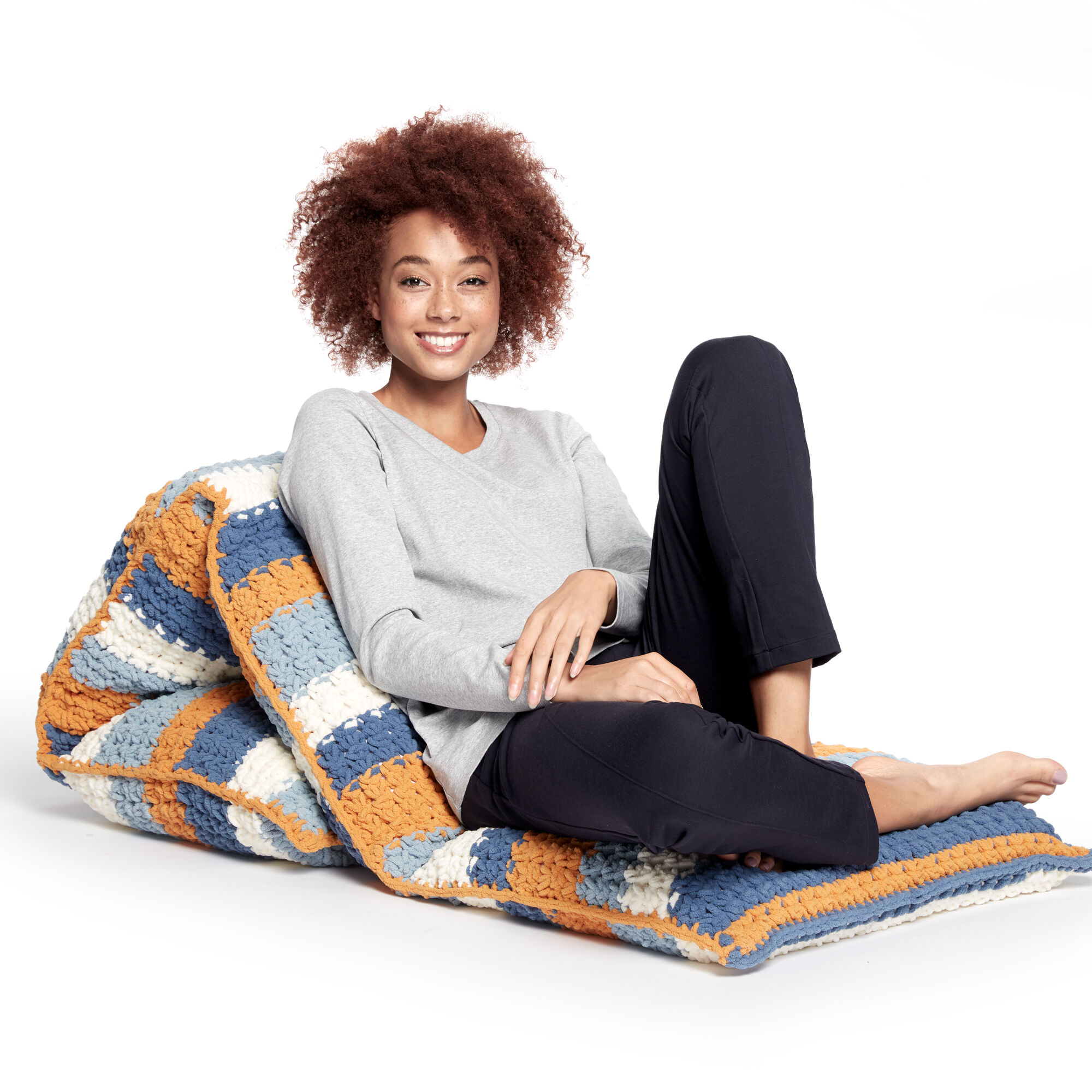 Image / Pattern / Tutorial: Yarnspirations
Now about the pattern, this pillow is amazing, we are sure it will be a hit with the kids. It's perfect for snuggling up at the end of the day while watching a movie or taking it with you on a picnic to make yourself more comfortable. Following the pattern you will make a cushion measuring approximately 66 x 203.5 cm. If you need to increase, make another pillow and sew together. You will see that it is not difficult.
The complete pattern is available at Yarnspirations. The material suggestions, the step by step, the measurements, all the tips are there. Have you ever thought about making the crochet floor pillow lounger for the children's room? They will love having a different place to lie down and play. Great gift and sale option. We are sure it will be successful there too. Did you like this different idea? Tell us here in the comments. We are very grateful to see you here with us, each pattern is different and has tips that can be very valuable. See you soon, now time to crochet!