Crochet Embroidered Cardigan – Free Pattern
Hello my loves! What a pleasure to start another week together with you. We were always very happy and grateful to have your company. Knowing that you remember us when you think of a new pattern to learn always makes us happy and motivates us to continue sharing everything with you. Today we are going to learn how to crochet the Embroidered Cardigan.
This cardigan is super delicate, a very delicate model, partly because of the flowers and partly because of the color and the sleeves of the cardigan. The big difference is also the neckline of the piece. Most cardigans have a round neckline and are usually longer, all the way down to the neckline. This V-neck model with shorter sleeves is perfect for milder days, hotter than cold days.
It's that coat model not to be used in winter, but in summer. If you already have practice in crocheting, but you have doubts about the embroidery, the flower details, in the pattern you will find all the instructions to make these stitches. In addition, it has a graphic to illustrate and show you the colors and petals of each flower. Not all of us wear the same cardigan size, super normal.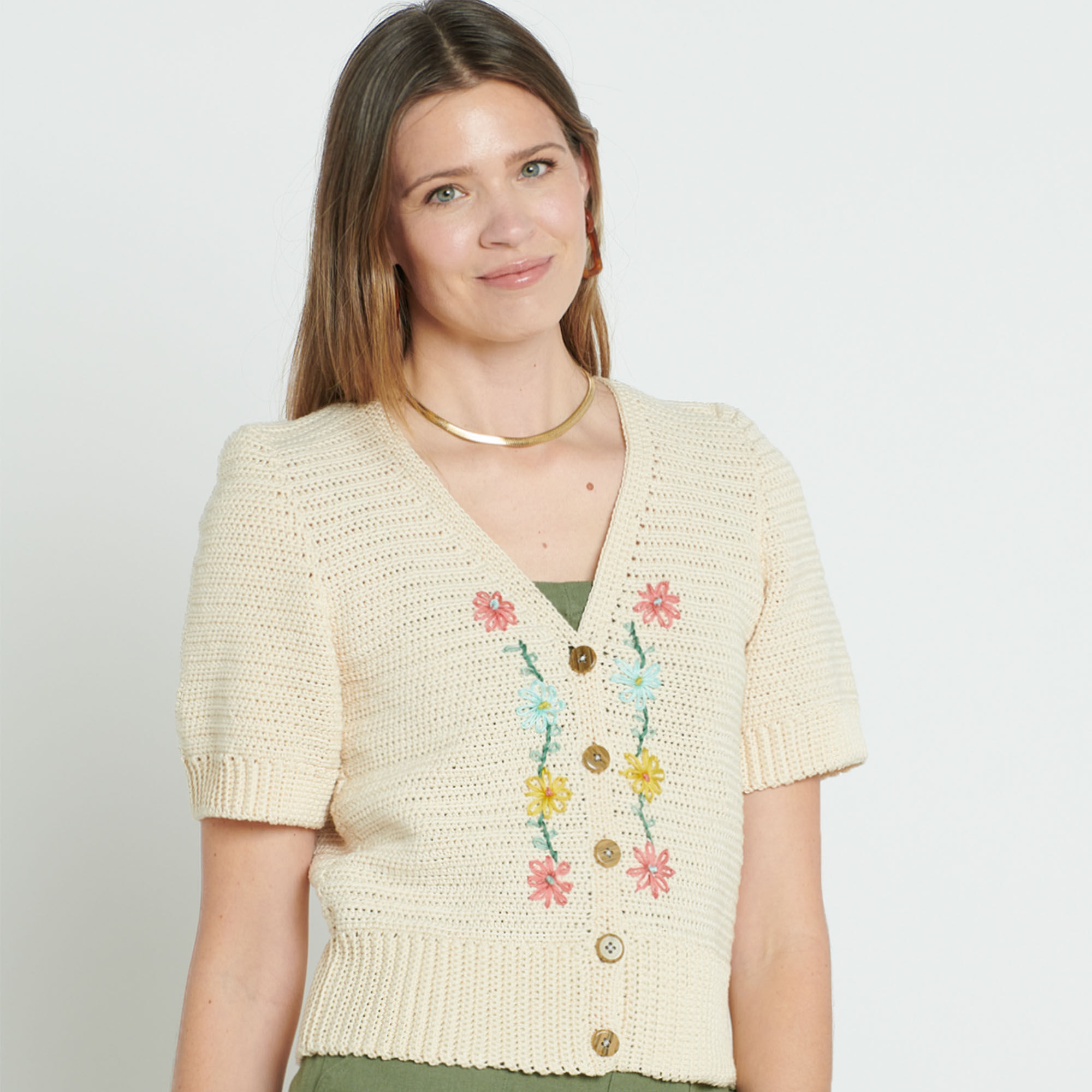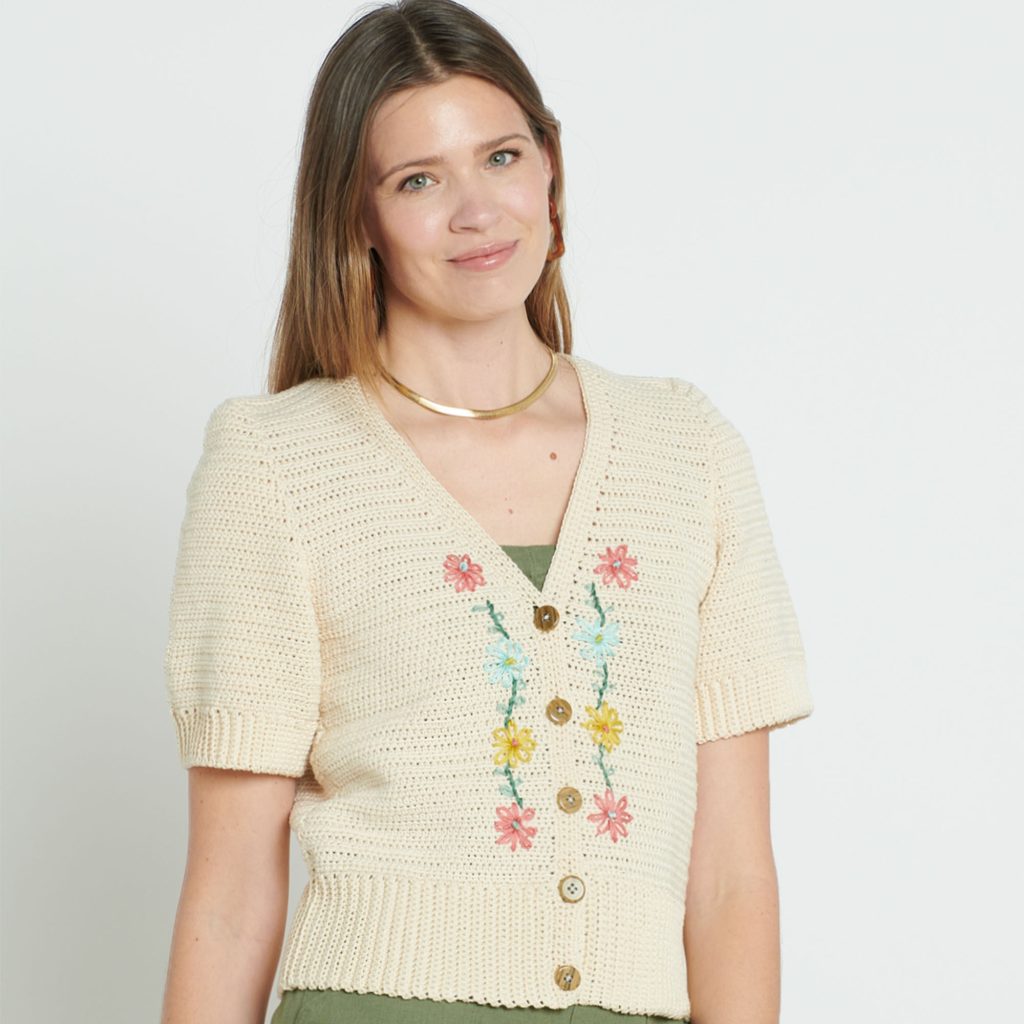 Image / Pattern / Tutorial: Yarnspirations
Therefore, in the pattern you will find six different sizes. If you have difficulty learning the pattern from the graphic, in the pattern you have the option to check the number of stitches. The best thing is to take your measurements and see the size that fits you best. If you prefer a looser cardigan, choose a larger size. As for yarns, choose the ones you like the most, without giving up quality materials.
Embroidery can be done with thinner yarns, to make the embroidery more delicate. You can find material instructions, step-by-step instructions, measurements and all information at Yarnspirations. Whether for you, as a gift or to sell, there's no way the Crochet Embroidered Cardigan won't be successful. Did you like it? Tell us here in the comments what you think, what you want to learn. We are always looking for the best patterns, the best pieces for you!