Cloud Nine Headband – Free Pattern
Hey loves! We've been away for a few days, but we already missed coming to share new patterns with you. We hope you guys missed us too, but kept the practice up to date. It's no use, it's the best thing to evolve. Thinking of a simple, beautiful pattern that everyone can do, the Cloud Nine Headband is what we are going to share today. A crochet pattern, simple, fast, but very beautiful.
Crochet is an incredible technique and here, with the amount of techniques that we have already brought, you can see the diversity of this technique. Today's pattern is a very beautiful accessory, which gives an up to the look, makes everything more cool and is still a piece you made yourself. It's really nice to have that feeling of pride, we hope you feel that way too every time you finish a play.
If not, rethink what you are doing. Remember the time, the affection dedicated and also the money you invested. It may just be a hobby, a time to relax, but that doesn't detract from your work. Be proud yes. Back to crocheting, this technique is really cool and you don't need a lot of materials. The basic items are yarns of your choice, crochet hook, tape measure and scissors. The crochet hook numbering depends a lot on the yarn you choose.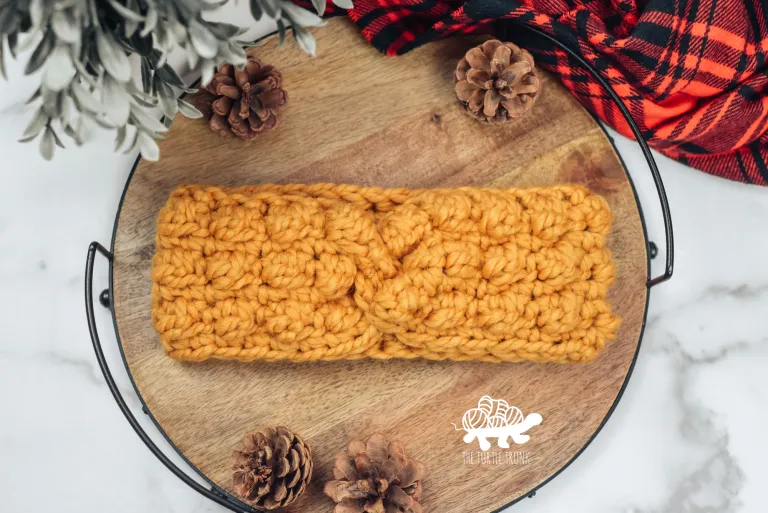 Image / Pattern / Tutorial: The Turtle Trunk
In the pattern there is a list of materials, with the number of the crochet hook. But remember that it is the right one for the yarn that the artisan is using. Choose a yarn that stretches a little, it will be more comfortable to hold on your head. Various sizes are available in the pattern as well, with measurements. There are for children, for adults.
To keep them beautiful for longer, no matter how resistant they are, as they are handmade, they need a little more care. When washing, do not use with hot water or chlorine bleach. It will keep the piece like new. The complete cloud nine headband pattern is available in The Turtle Trunk. There's the video tutorial to accompany you and explain all the steps. See it for a first time and then it's time to crochet!