Bobbles Circle Tote – Crochet Pattern
Bags are never too many, we always need a new model, a different color to match that look we are thinking about. That's why today we have the Bobbles Circle Tote, a super stylish crochet bag that you need to have in your everyday life. It's a big bag, in which you can carry everything you need. Round bags are very successful and timeless.
Versatile, they match more elegant looks to everyday looks. You can vary the choice of straps by opting for the longer ones to use cross-body. As for the colors, choose the ones you like the most. You can choose more vibrant colors, red, yellow, blue, or more classic tones, black, gray, beige. Regardless of the color, choose good quality yarns to have a perfect bag for longer.
Bags are usually not washed very often, even so the yarn has to be good for the bag to keep its shape longer. This model is a great option for gifting loved ones. I'm sure you don't have a friend of yours who won't feel happy and very stylish with a bag like that. Bags have a lot of output, they are always a great selling option.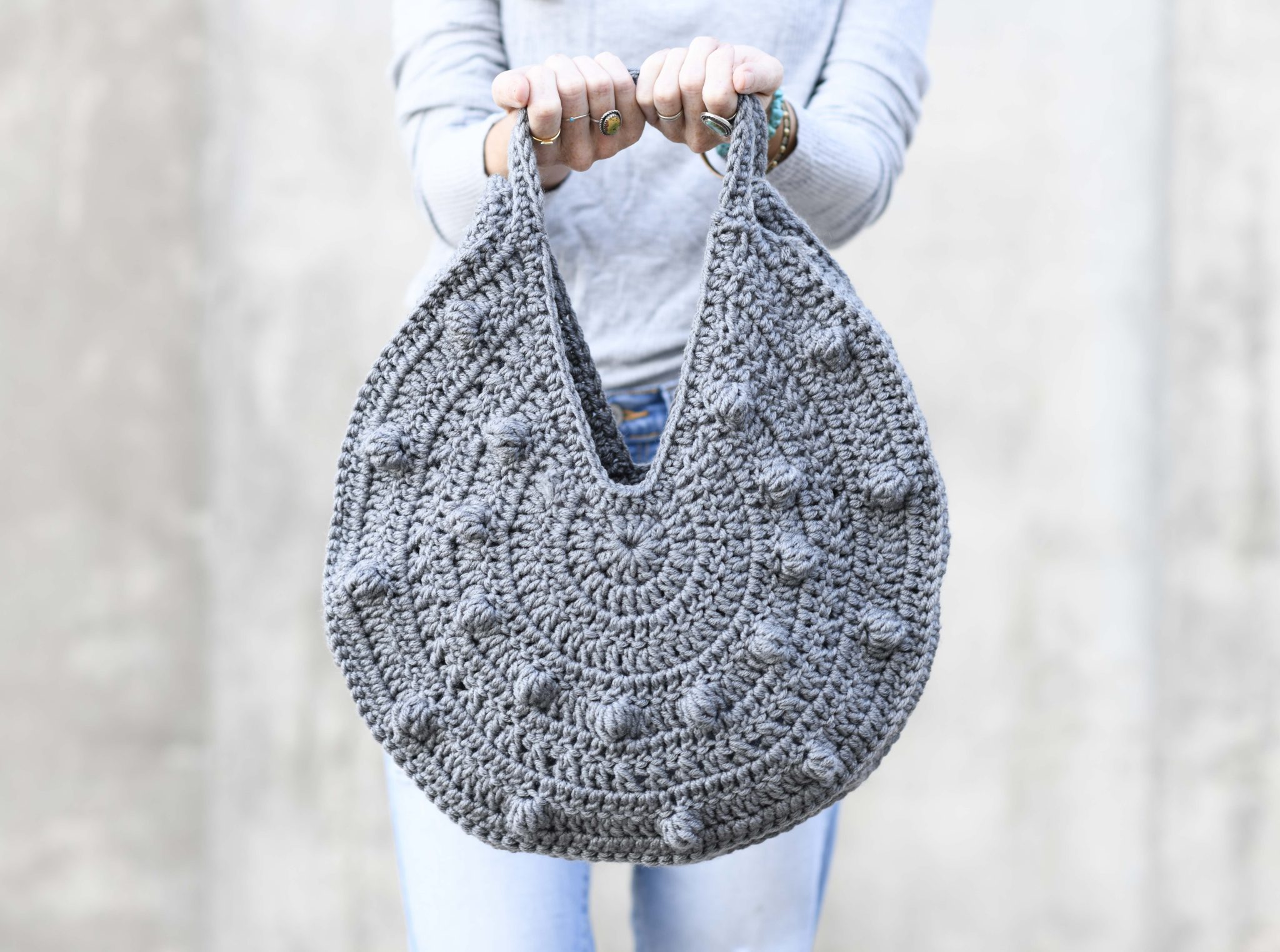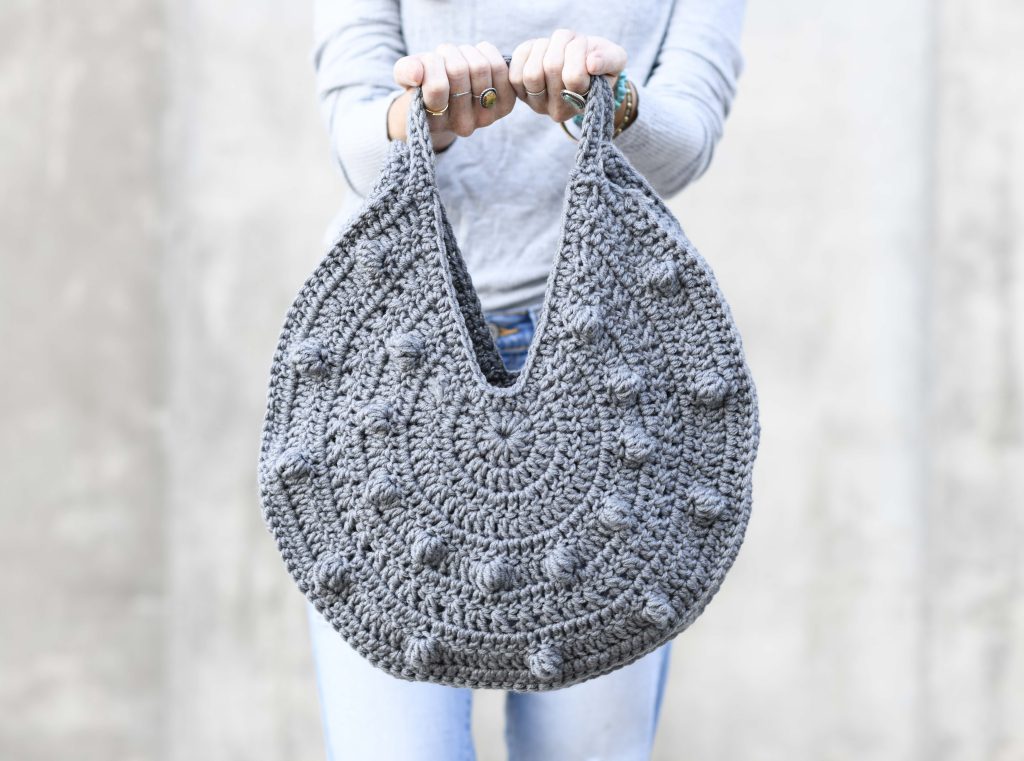 Image / Pattern / Tutorial: Mama in a Stitch
If you crochet to sell, add this pattern to your product portfolio. The bobbles circle tote pattern is available from Mama in a Stitch. The step by step, yarn suggestion, materials needed, sizes and important tips are available for you. I hope you get inspired to rock the bags and sales. Take risks and make the combinations you want.
With practice, you will become more confident creating new pieces and making changes to patterns. Feel free to leave your opinion, suggestion and tell us how it was to make this bag. We look forward to hearing how it went. We are very happy to see you here, but now, let's crochet!