Hello friends of the crafts, how is your year-end and projects? I hope everything is alright. Let's go to another pattern of crafts to feed our knowledge and experience in this world so beautiful that we love. Also leave us comments on how you managed to do beautiful works with our patterns share with us. I love receiving work photos from our readers, send us on the messenger of our page that I leave available at the end of the story. So let's go to what matters, which is for one more pattern, which is quilt / patchwork today.
Patchwork is a trend of craftsmanship known as crochet, it is an old technique and has a level from simple to more complex, it is a technique from the old ones and it is up to today being more modernized and more and more beautiful. Do you know the meaning of the word "Patchwork"? The translation means "work with retail". To learn more about this subject continue reading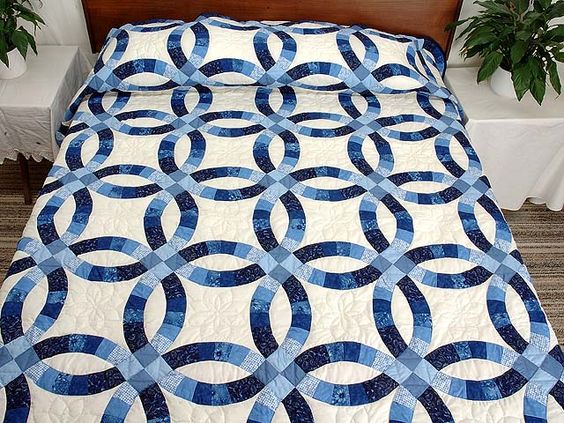 It joins fabrics of different shapes and is the top of the design, since the complete work is the quilting, formed by the top, the acrylic blanket and the bottom fabric, all trapped by a technique called quilting, just as you already learned in other patterns that we leave it to you.
The quilt looks very beautiful and enchants the environment where to leave with its simplicity and its colors. There are a multitude of ways to use Patchwork in decoration and this technique is very versatile, allowing you to create the most varied shapes and combinations of different colors, patterns and textures and bring more joy to your environment.
This quilt is great for changing the environment and making it more cozy, also great for giving a wedding gift. He is one of the most beautiful quilts, any bride would be happy to win as a gift. The top quilt is 62 "x 73".
I leave below the pattern with the written step-by-step of this pattern model that I left pictures to show how the final result of the pattern is very simple and beautiful. I also leave a video tutorial at the end to better understand. This pattern requires no prior knowledge to do this technique, if you have only the materials and a sewing machine you will be able to do and you get a beautiful result! I hope you like and enjoy.
To always be linked to all patterns, follow our page on facebook CK Crafts and our Addicted To Quiltting ✂ Group. We give weekly tips with Free Padroes. I see you there.
Pattern Step by Step ➩ Double Wedding Ring Quilt